Government is agreed to increase the margin of petroleum dealers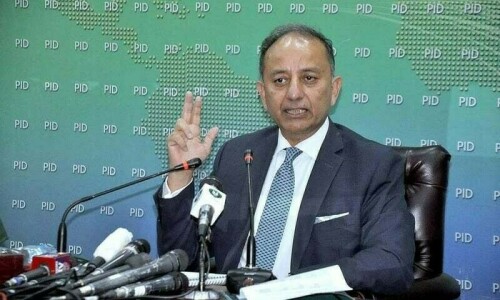 After a marathon meeting on Monday, the federal government agreed to increase petroleum dealers' margins by Rs 1.64 per litre to prevent a strike.
In addition to other stakeholders of the oil industry and government departments, the Minister of State for Petroleum Musadik Malik had a second round of talks with representatives of the Pakistan Petroleum Dealers Association (PPDA).
After a marathon meeting that lasted several hours, petroleum dealers gave in to the proposed increase after expressing reservations.
Instead of a one-time increase, the dealers' margins will increase by 41 paise per litre over the next four fortnights. In addition to any government revision, this would raise oil prices by Rs 1.61 per litre.
Abdul Sami Khan, chairman of the PPDA, said dealers were not satisfied with the meeting, but agreed to avoid strikes in the future.
As part of the agreement between the dealers and the government, the Ogra chairman and director general signed.
After two months, the dealers' margin on petrol and diesel will rise to Rs 7.64 per litre.
According to PPDA, the association representing petrol station owners, if their margin doesn't increase by July 22, gasoline stations will be shut down nationwide.
After successful negotiations with the petroleum minister on Friday, the strike was postponed until Monday.
There had been a demand from the dealers for a 5 rs per litre increase to 11 rs per litre. However, it was reported that the minister refused to budge on this.
Sources said it was agreed that the increase in margins would be decided based on actual data, acceptable to all concerned stakeholders.
The government had also decided to collect petroleum dealers' sales figures to ascertain their actual profit margin. It was not immediately known what was discussed in the July 24 meeting.
Dealers had also criticised the government for 'not addressing their concerns' on the issue of smuggling of diesel and petrol from Iran which, they claimed, had cut their sales by 30pc.