Gold price in Pakistan plunges by Rs2,500 per tola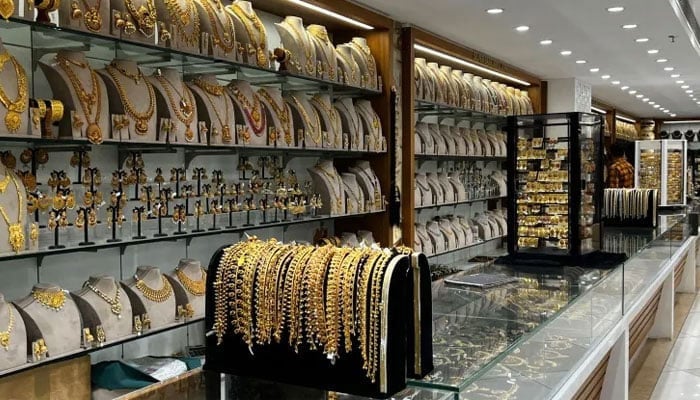 Pakistan's gold price declined by Rs2,500 per tola on Saturday amid nominal increases in international rates.
According to the data released by All-Pakistan Sarafa Gems and Jewelers Association (APSGJA), the price of gold (24 carats) decreased by Rs2,500 per tola and Rs2,143 per 10 grams.
Today, the price of yellow metal on the international market increased by $1 and settled at $1,920 per ounce.
There has been a recent spike in gold prices in Pakistan due to continued political and economic uncertainty, as well as high inflation. When such times arise, people prefer to buy this precious commodity as a hedge and a safe investment.
Silver's price dropped by Rs50 to settle at Rs2,500 per tola and Rs2,143.34 per gram, according to the association's data.
Furthermore, the price of the bullion was Rs4,000 per tola "undercost" in Pakistan compared to Dubai, showing that the Pakistani gold market was currently cheaper.