Ghana's Vice-President chosen as NPP presidential candidate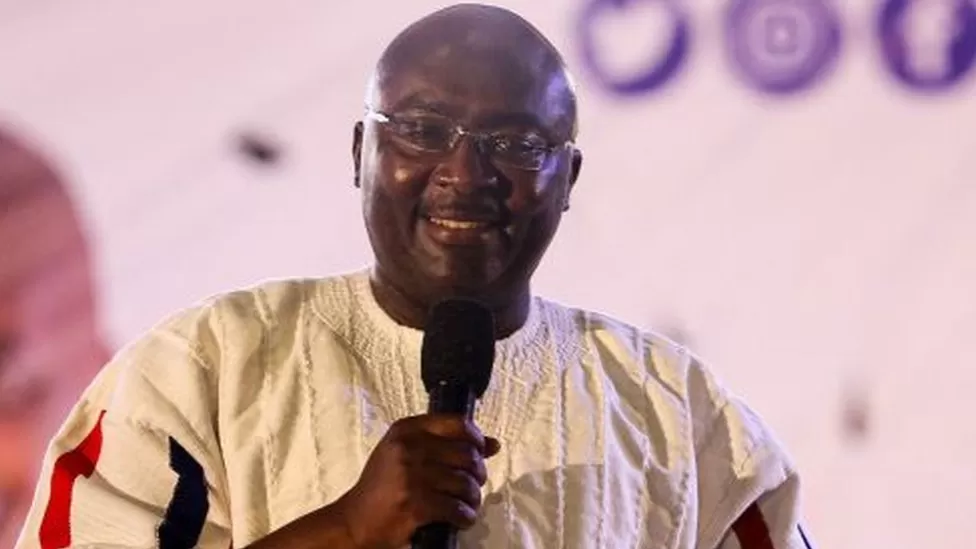 Since 1992, he will be the first northerner and Muslim to run for president under the NPP banner.
During his victory speech, Mr Bawumia promised to lead a "united and energized" NPP.
By getting 61.47% of the vote, he easily won the primaries.
Bawumia's nearest rival, Kennedy Ohene Agyapong, who received 37.4% of the vote, accepted defeat.
Having served two terms in office, Nana Akufo-Addo, a member of the NPP, will step down after the December 2024 elections.
Former President John Mahama, the flagbearer of the main opposition National Democratic Congress (NDC), and Mr Bawumia are expected to face off in the election.
As Mr Mahama also hails from the north, both main parties are fielding northerners as presidential candidates for the first time.
Southern Ghana is considered the NPP's political heartland, while the north is the NDC's.
Choosing Mr Bawumia, the NPP hopes to gain support in the north while maintaining support in the south.
Despite his position as the head of the government's economic management team, Mr Bawumia faces an uphill battle in convincing voters to elect him and give the NPP a third term.
Ghana, a major producer of gold and cocoa, is facing its worst economic crisis in more than a generation, forcing Ghana to seek a $3bn (£2.4bn) loan from the International Monetary Fund (IMF).