Germany agrees to consider UK-style plan on processing asylum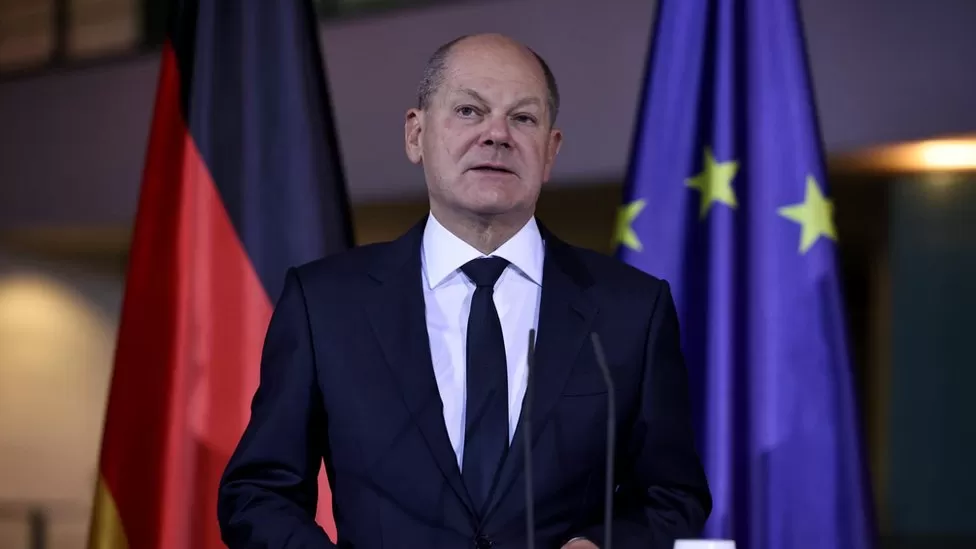 German Chancellor Olaf Scholz has committed to thoroughly investigating the possibility of processing asylum applications in foreign countries.
This move represents a strengthening of the government's stance on unauthorized migration, as political parties take action to counteract the rise of far-right ideologies.
The concept bears resemblance to the arrangement between the UK and Rwanda, in which migrants residing in Britain have the option to seek asylum there. However, the Chancellor expressed reservations about this proposal, as it was only accepted after a late-night discussion.
The 17-page agreement reached with the leaders of Germany's 16 states includes a brief section on third-country deals that seems to have been included somewhat reluctantly.
The Federal Government intends to evaluate the possibility of determining the protection status of refugees in transit or third countries, with full adherence to the Geneva Convention on Refugees and the European Convention on Human Rights.
It appears that Chancellor Scholz was unable to provide concise and conclusive responses during the press briefing. He expressed apprehension regarding various legal matters, implying that there may be complexities or uncertainties surrounding the subject matter under consideration.
The implementation of such a scheme raises numerous practical considerations. However, the idea of processing asylum claims in foreign countries is now actively being debated in Germany.
Austria has recently shown interest in implementing a comparable program.
Hendrik Wüst, the premier of North Rhine-Westphalia from the Christian Democratic (CDU) party, cautioned against disregarding programs akin to those seen in Rwanda as "nefarious neo-colonialism."
It is unclear whether successful applicants could then proceed to Germany or would have to stay in the third country in which their claim was processed.