Game of Thrones actor Darren Kent dead at 36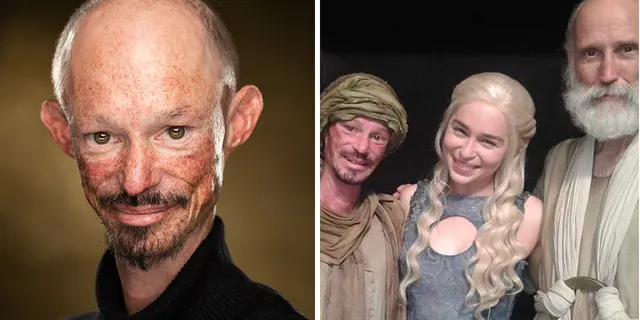 Born and raised in Essex, the "Les Misérables" actor graduated from Italia Conti Stage School in 2007. 
Kent's recent television and film credits include "Malpractice," "Blood Drive," "The Frankenstein Chronicles" and "Dungeons and Dragons."
A 2014 episode of "Game of Thrones" featured Kent as a goatherd from Slavers Bay.
Among his movies are "Mirrors" with Kiefer Sutherland, as well as "Snow White and the Huntsman" with Charlize Theron, Chris Hemsworth and Kristen Stewart.
Additionally, Kent's representative paid a heartfelt tribute on social media. 
He was not only a talented actor, director, and writer, but he was also one of the kindest people I have ever met. We are thinking of his family during this difficult time. RIP my friend," Carey Dodd Associates, who represented Kent, posted on Facebook. It has been a privilege and a pleasure to have been a part of his journey.
He directed an episode of "The Break" and later directed "You Know Me," which won Best Director and Best Short Film at the London International Film Festival. 
The screenwriter Ben Trebilcook, who was involved with "You Know Me," among others, recognized Kent on social media.
Darren Trebilcook was a true character, always creating, always upbeat and encouraging, and he will be sorely missed," Trebilcook wrote on X, formerly Twitter.
According to Kent's family and agency, "his indomitable spirit and love of life inspired all he met, and he will be remembered not only for his talent, but as a warm and generous friend."