Fury in The Gambia over India cough syrup deaths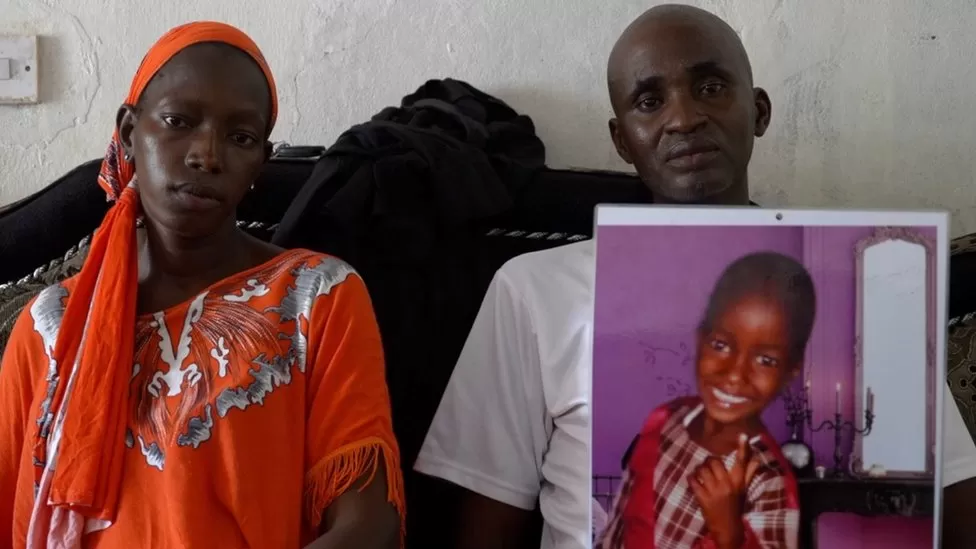 Lamin was set to start nursery school in a few weeks when he got a fever, according to Mr Sajnia, who works as a taxi driver in The Gambia. The feverish child refused to take medicines prescribed by a doctor at a local clinic, including cough syrup.
He recalls forcing Lamin to drink the syrup at his home in Banjul, The Gambia's capital.
In the days that followed, Lamin's condition deteriorated as he struggled to eat and even urinate. A kidney issue was detected when he was admitted to the hospital. Lamin died within seven days.
A total of 70 children under five died in The Gambia between July and October last year after consuming one of four cough syrups manufactured by an Indian company called Maiden Pharmaceuticals.
WHO linked the deaths to the syrups in October, saying they contained "unacceptable" levels of toxins.
In addition, a Gambian parliamentary panel concluded that the children ingested the syrups before they died.
Neither Maiden Pharmaceuticals nor the Indian government have confirmed this – India said in December that the syrups passed domestic quality tests.
Amadou Camara, chair of the Gambian panel that investigated the deaths, strongly disagrees with the assessment.
"We tested these drugs. They contained unacceptable amounts of ethylene glycol and diethylene glycol, and they were imported directly from India, manufactured by Maiden," he says. If consumed, ethylene glycol and diethylene glycol can be fatal to humans. The Gambia, one of Africa's smallest countries, imports most of its medicines from India. Indian-made drugs are no longer trusted by some bereaved parents.
Whenever I read that a medicine is from India, I barely touch it," said Lamin Danso, whose nine-month-old son died.
However, the reliance on Indian drugs is unlikely to change anytime soon.
Journalist Mustapha Darboe says most pharmacists still import drugs from India because it's cheaper than importing them from America or Europe.
Generic drugs are India's largest export, meeting much of the medical needs of developing countries. Despite this, allegations that its drugs have caused tragedies like the one in The Gambia – and in other countries like Uzbekistan and the US – have raised questions about manufacturing practices and quality control.
The safety concerns surrounding drugs made in India
As a result of the tragedy and WHO alerts, so many countries are thinking twice. They are frequently asking for information. It's not very comfortable, I think. It's a costly aberration," says Udaya Bhaskar, director general of the Pharmaceuticals Export Promotion Council of India.
Even though incidents like those in The Gambia and Uzbekistan have damaged the Indian pharmaceutical industry's image, exports have not been affected.
In the financial year ending in March 2023, India exported medicines worth $25.4bn (£20bn) – of which $3.6bn was for African countries. In the first quarter of the current financial year, the country has already exported drugs worth more than $6 billion.
However, India recently announced that cough syrup samples must be tested at government-approved laboratories before exporting. Gambia, which does not have drug testing laboratories, has made it mandatory for medicines exported from India since July.
Indian pharmaceutical companies have also been given deadlines to adopt WHO-standard good manufacturing practices.