FTX founder Bankman-Fried living on bread and water, lawyer says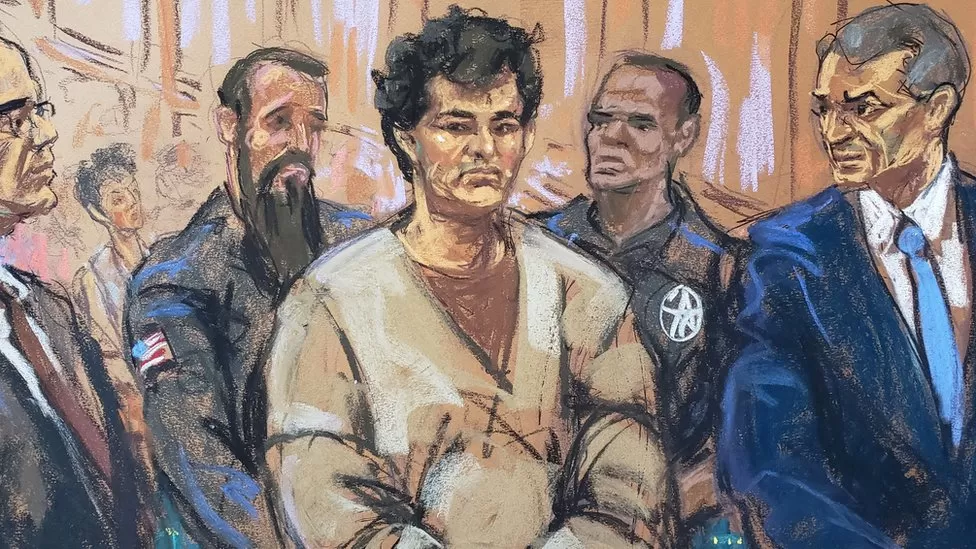 According to his lawyer, Sam Bankman-Fried, the founder of the collapsed cryptocurrency exchange FTX, is "living on bread and water" in prison.
According to his lawyer, the prison where he is being held ahead of his trial is not providing him with the vegan diet that he requested.
Mr Bankman-Fried was charged with fraud after FTX failed last year.
On Tuesday, Mr Bankman-Fried pleaded not guilty to seven criminal charges contained in a new indictment.
A beige prison uniform and leg restraints were worn by Mr Bankman-Fried, formerly known as "The King of Crypto".
His bail had been revoked on August 11 after US District Judge Lewis Kaplan found he had tampered with witnesses at least twice.
According to Cohen, the lack of adequate food at Brooklyn's Metropolitan Detention Center hinders his client's ability to prepare for his October trial.
Cohen also stated that Mr Bankman-Fried was not receiving Adderall, a medication used to treat attention deficit hyperactivity disorder (ADHD).
Judge Sarah Netburn said she would ask the US Justice Department's Bureau of Prisons to address the medication issue with Mr Bankman-Fried.
In regards to vegan food, Judge Netburn said that she wasn't sure whether the facility offered it, but she was "reasonably confident" that vegetarian food was available.
According to a Bureau of Prisons statement, inmates receive "appropriate" healthcare and medicine.
As a result of the collapse of FTX in November 2022, Mr Bankman-Fried was indicted on seven counts of fraud and conspiracy.
The charge of conspiring to violate US campaign finance laws has been dropped.
A plea of not guilty was entered by him.
Despite admitting that FTX's risk management was inadequate, Mr Bankman-Fried denies stealing money.
FTX used to be the second largest cryptocurrency exchange in the world, valued at $32 billion (£25 billion).
The cryptocurrency market was shocked when it filed for bankruptcy protection on 11 November.