Foreign teams join quake rescue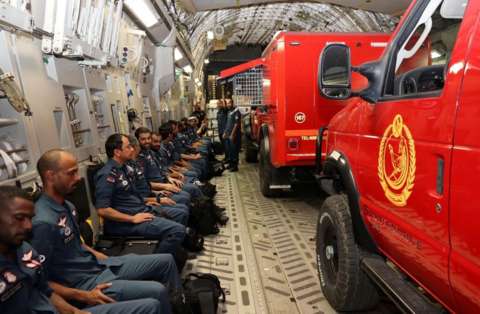 A team of emergency workers from outside Morocco has now joined the rescue effort, which is much needed, since every hour that passes reduces the chances of finding survivors.
Spain, the UK, Qatar and the United Arab Emirates have all offered aid to Rabat. Some other countries, including France and the US, say they are also willing to help.
Two Spanish teams with four sniffer dogs each have sent 86 specialist rescuers.
A small medical team will accompany 60 rescuers and four dogs on two military transport planes. To reach rubble-trapped people, the British kit includes seismic listening devices and concrete cutting and breaking tools.
Several planes carrying rescue teams and emergency aid have also taken off from Qatar.
"A lack of coordination could be counterproductive," say Moroccan authorities when it comes to aid offers.