Ford also faces strike at Canadian plants Monday night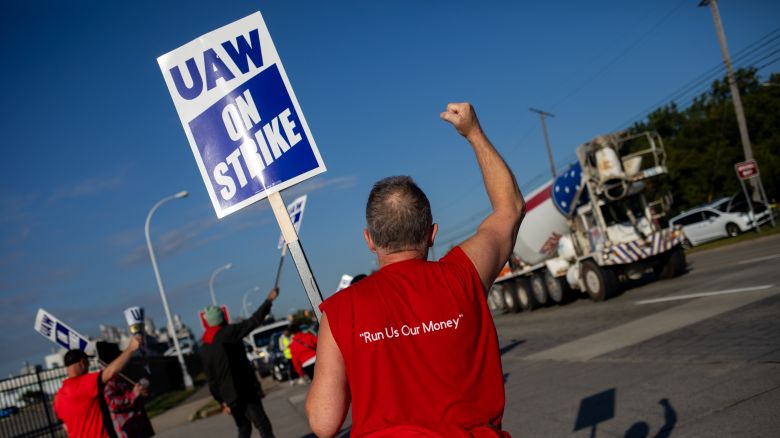 There are other labor problems automakers and US car buyers need to worry about beyond the United Auto Workers strike. The Canadian autoworkers' union, Unifor, is preparing to strike against Ford on Monday night.
Neither Ford nor Unifor have commented on how their contract negotiations are going, but Unifor President Lana Payne said the two sides are far apart, especially on financial issues. She added that the union has rejected Ford's initial two offers.
There is no closeness between us. In order to reach an agreement by midnight Monday, a lot of work needs to be done," Payne said.
Unlike the UAW, which has spelled out its initial bargaining demands, including a 40% pay raises over the life of the contract, neither Unifor nor Ford are saying where they stand on wage increase offers, but the union is looking for substantial wage hikes, pension improvements, as well as job security guarantees as the auto industry invests billions in its plans to switch from traditional gasoline powered cars to EVs in the years ahead – all issues at the center of negotiations between the UAW and the automakers it is striking.
Ford has one assembly plant in Canada, located in Oakville, Ontario, a suburb of Toronto. The Ford Edge and Lincoln Nautilus SUVs are produced at the plant by 3,400 Unifor members.
Additionally, Ford has two engine plants in Windsor, Ontario, just across the river from Detroit. There are 1,700 Unifor members at the two plants.