Expanding the food industry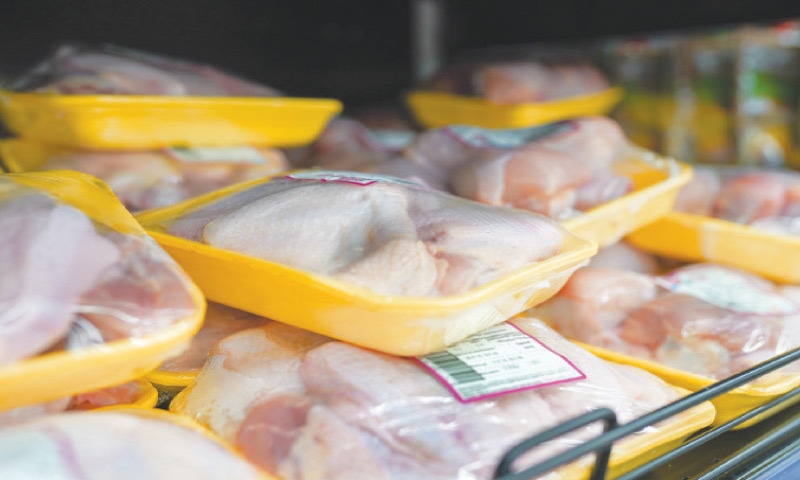 Thai Deputy Prime Minister and Commerce Minister Jurin Laksanawisit recently predicted that by 2050, the world population will be around 10 billion, and the key issue will be halal and organic food.
The food industry needs to expand its expertise in halal food as it remains a key challenge for the country despite its $31.8 billion worth of exports in 2022.
The process of ensuring a completely halal food chain is challenging, especially with a Muslim population of only five to eight percent who consume all kinds of meat and seafood. By the end of Thailand's fiscal year on Sept 30, 2023, halal food exports are expected to close at around $8bn, making Thailand one of the leading halal food producers and exporters worldwide.
Despite the fact that Pakistan has also become a major importer of Thai food items since they are cheaper and offer a different flavor to Pakistani food, Thai halal food businesses continue to expand into new markets. They focused on other food-producing nations such as Australia, New Zealand, Europe and the US – countries with large Muslim populations that prefer western processed and semi-processed foods.
Approximately 160,000 items are available through more than 5,000 halal-certified companies in Thailand. In its last fiscal year of 2021-22, the country exported around $6 billion worth of halal food, compared with $4 billion in the year before. In spite of this, the private sector is not solely responsible for the massive increase in businesses, exploration of new markets, and pitching cutting-edge competition.
In the halal sector, several Thai government agencies have played a significant role in expanding their business reach.
As Asia's leading food and beverage trade show, THAIFEX Anuga Asia 2023 was organized by the Department of International Trade Promotion and the Thai Chamber of Commerce. A delegation of Pakistani businessmen was also sponsored by the Royal Embassy of Thailand, Islamabad.
There was a separate enclosure for the halal food industry at the exhibition, which demonstrated Thailand's importance of the industry. Zafar Mehmood, Senior Vice President of the Lahore Chamber of Commerce and Industries, led the Pakistani delegation to the Halal Science Centre at Chulalongkorn University.
Dr Najwa Yangya Santoworakun, the center's director, assured me that the system of certifying halal foods and maintaining integrity and a strict regulatory regime over halal certification was satisfactory.
Chaudhary Muhammad Ali, from the Islamabad Chamber of Commerce and Industry, added that technology transfers from Thailand were crucial for setting up a value-added food industry in Pakistan.
We import millions of dollars worth of carbonated drinks from Thailand; I am in negotiations with some companies about opening a unit in Islamabad.
The Thai Chamber of Commerce has suggested that Pakistani businesses focus on implementing scientific developments in the food sector, as food is closely related to culture and religion, according to Mr Ali.
A number of Pakistanis who visited the exhibition have entered into joint ventures with their Thai counterparts to prepare and package food for cats, dogs, and parrots with the assistance of officials who facilitate investors and the industry.
Thailand was becoming a key market for importing a wide range of foods into Pakistan, including canned and processed fruits, beverages, wheat products, seasonings, edible oils, fresh fruits, frozen and dried fruits, gums and sweets, fishery products, cocoa and additives, canned, processed vegetables, as well as pet food.
In spite of the economic crunch and dollar crises, Thai food exports to Pakistan continued to grow and, as of April 2023, compared to the same period in 2022, drinks and beverages grew 452 percent, gum and sweets grew 246 percent, fish oil grew 89 percent, and edible oil grew 87 percent.
To ensure religious regulations and scientific standards for Thai halal products and services, the Central Islamic Council of Thailand awards the "Halal Certificates" for domestic as well as international consumption. In order to ensure religious regulation and scientific standards, the Halal Standard Institute of Thailand and the Halal Science Center of Chulalongkorn University work together.