Evergrande's plan to stave off collapse is running into trouble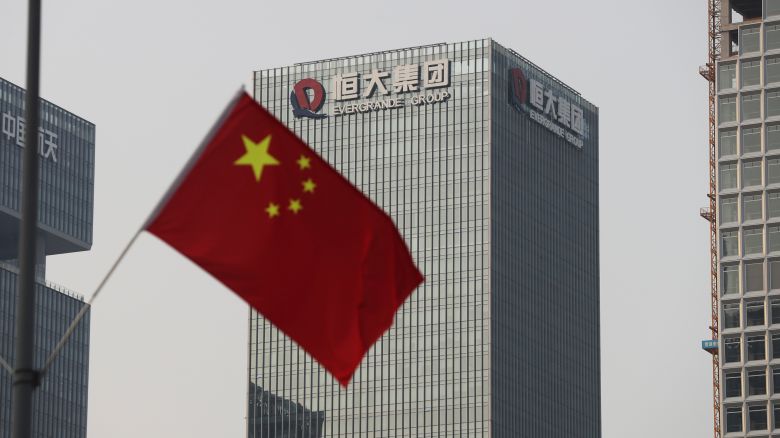 An investigation into Evergrande's main subsidiary is complicating its reorganization plans, the embattled Chinese developer said Sunday.
Due to an investigation into Hengda Real Estate Group, Hengda Real Estate Group said it could not issue new notes, which are short-term securities.
In mainland China, Evergrande's flagship unit, Hengda, said last month that it was being investigated by the securities regulator for suspected violations of investor disclosure requirements.
In the event that Evergrande cannot reach a new deal with its creditors, it could face liquidation, where its assets would be sold and it would stop all operations.
Hong Kong shares of Evergrande fell more than 21% on Monday, dragging down those of other Chinese property developers as well.
Formerly China's second-largest real estate company, Evergrande defaulted on its financial obligations to creditors at the end of 2021, triggering an economic crisis in the property sector. There are enough vacant properties in China to house its entire 1.4 billion-person population, according to a former official.
Evergrande has been trying to implement a debt restructuring under the supervision of the government. The company, which had total liabilities of $328 billion at the end of June, outlined a multi-billion dollar plan to make peace with its international creditors and recently filed for bankruptcy protection in the United States.
In the past few months, Evergrande's sales of properties have been disappointing, leading the company to cancel key meetings with creditors to restructure its offshore debt.
As much as a third of China's GDP was once accounted for by the real estate industry, Chinese officials and investors hope that the long-awaited restructuring can restore confidence in the sector.
More than $19 billion in debts held by overseas investors were restructured through the issuance of new securities.