Ethnic Armenians leave amid cleansing fear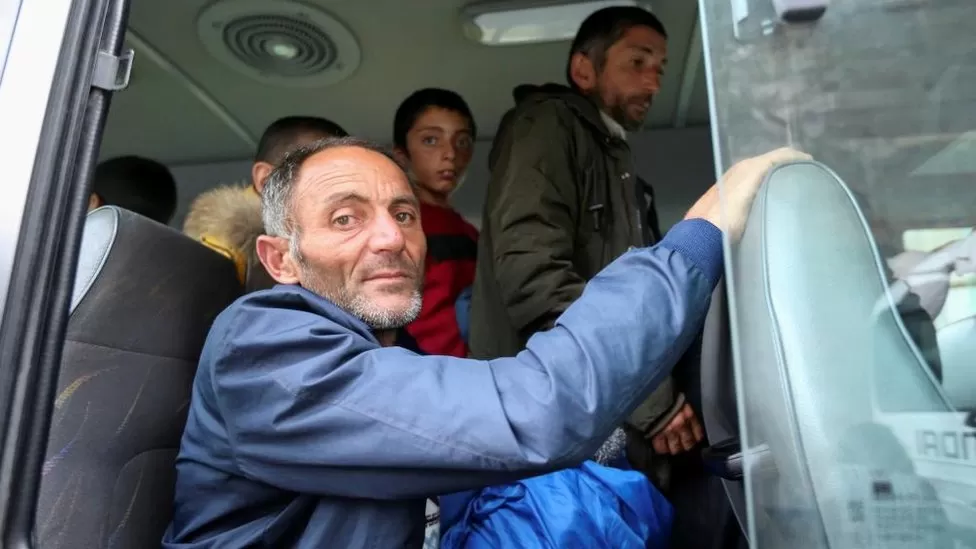 Armenia says 1,050 people have crossed into the country from Nagorno-Karabakh, days after the majority ethnic Armenian enclave was seized by Azerbaijan.
Following the fighting, the Yerevan government announced that displaced people would be relocated.
Some 120,000 ethnic Armenians lived in the area retaken by Azerbaijan early this week. The country says it wants to reintegrate them as "equal citizens".
However, Armenia has warned that ethnic cleansing may occur.
Several of them already had government-funded housing, according to the report.
In response to a lightning military offensive by Azerbaijan, Armenian separatist forces in the territory disarmed on Wednesday.
Despite saying it will assist anyone leaving Nagorno-Karabakh, Armenia has repeatedly blamed the Azerbaijani government for mass exodus.
Premier Nikol Pashinyan stated on Sunday that many inside the enclave will "see expulsion from the homeland as the only option" unless Azerbaijan provides "real living conditions" and "effective mechanisms to prevent ethnic cleansing".
In his statement, he reiterated that his government would "lovingly welcome our brothers and sisters".
According to Reuters, David Babayan, an adviser to Nagorno-Karabakh's ethnic Armenian leader Samvel Shahramanyan, almost everyone will leave the region.
According to him, 99.9% of his people prefer to leave their historic lands than remain part of Azerbaijan.
The fate of our poor people will go down as a disgrace and a shame for the Armenian people and for the entire civilized world, he said.
In the end, those who are responsible for our fate will have to answer to God for their sins."
Armenia has supported the enclave – but so has their ally, Russia, which has deployed hundreds of soldiers there for years.
As Azerbaijan's army swept in last week, five Russian peacekeepers, 200 ethnic Armenians, and dozens of Azerbaijani soldiers were killed.