England's treatment of bowler set to retire from internationals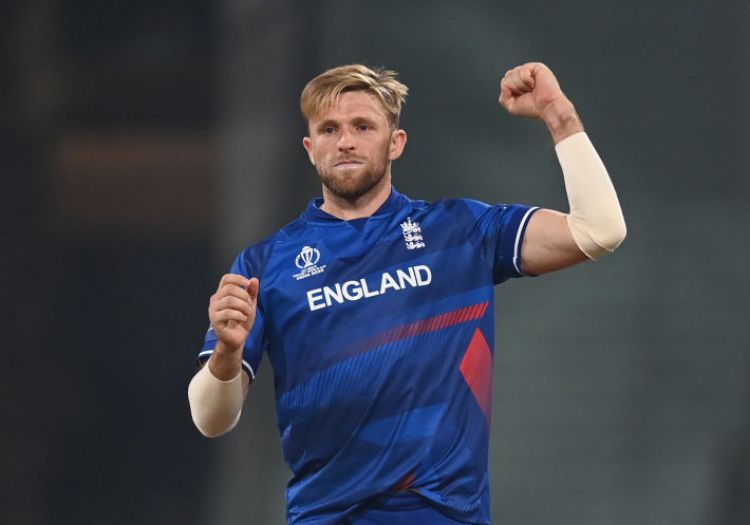 Michael Vaughan calls England's treatment of David Willey, who announced he would retire from international cricket after the World Cup, "disgraceful".
Willey's decision comes a week after England announced their new contracts, leaving him the only member of the squad without a new deal.
A total of five wickets have been taken by him in England's last three matches in India.
According to Vaughan, he has been England's best player in the last three games.
England has given out 29 contracts and I found it shocking that he wasn't worthy of a one-year contract.
"It has been disgraceful how he has been treated at the World Cup."
The left-arm seamer made his England debut in 2015 and has played 70 one-day internationals and 43 T20s since then.
A regular in the ODI side, he was dropped on the eve of the 2019 World Cup for fast bowler Jofra Archer. England won the tournament.
Willey replaced Chris Woakes when England's World Cup campaign in India failed to live up to expectations.
Vaughan said on Test Match Special, "You've got a player playing in a World Cup, there's a T20 World Cup next June, and even if you don't think David Willey will be in the squad, he's probably an injury away from being selected."
David Willey wouldn't mind being looked after by you, so you can't say you don't want to be responsible for him.
I don't understand how 29 contracts are given out, yet you don't give one to someone who is playing the best at the World Cup."
The managing director of England's men's cricket team, Rob Key, said Willey's dedication to the game is a "massive achievement and something David can be immensely proud of".