England's Keira Walsh says pressure is on Australia in semi-final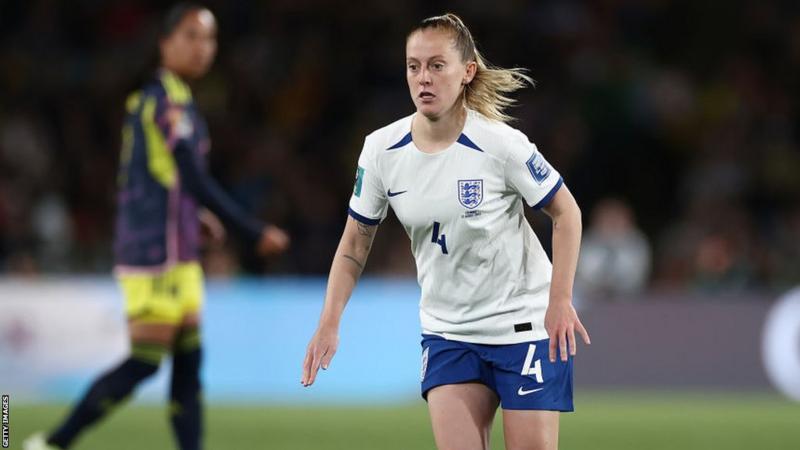 England's Keira Walsh says there will be pressure on Australia in the semi-final in front of home fans at the 2023 Women's World Cup
Having won Euro 2022 at home last summer, the Lionesses are playing in their third successive World Cup semi-final.
Despite being in the last four for the first time, Australia will have strong support on Wednesday at Sydney's 81,500-seat Stadium Australia.
Walsh said, "That's a different situation to deal with.".
But they are a great team, regardless of whether or not they feel the pressure. The way they play, they don't appear to feel any pressure."
"They are very physical and we have to prepare for that. It's just about playing confidently and aggressively."
"Playing against it and quieting the crowd is a nice feeling. There are positives and negatives to both sides. That's what we experienced against Colombia in the quarterfinals."
Fans poured into Sydney's streets and fan parks to watch their games on big screens to celebrate the Matildas' success.
According to overnight viewing figures, the quarter-final win over France attracted the biggest television audience for a sporting event in more than two decades – since Cathy Freeman won gold at the Sydney Olympics in 2000.
During the Ashes and Netball World Cup, national newspapers emphasized the sporting rivalry between Australia and England.
Walsh, however, says there is no additional incentive for Australia to win.
For us, it's not about Australia. We want to win regardless of what the media says," she said.
Any team has a rivalry, regardless of whether the media is talking about beating England.
"We want to win every game we play, no matter who we play against. We don't want to spoil the party. Our focus is on reaching the World Cup final."
With an anterior cruciate ligament injury, England's Euros-winning captain Leah Williamson was ruled out of the World Cup, but flew to Australia to support the Lionesses.
"Having her support is a huge boost for the team," Walsh said.
The team is on the other side of the world, it's not an easy flight, and that shows how she feels about them.
As I first saw her, she was waving outside my hotel window. On game day, she did not want to distract us.
"It was nice to get the win and celebrate afterwards. I know she couldn't watch, she would have preferred to be playing, so we appreciate her support."
It shows how good a person she is to be able to do that for us."