Elon Musk: Twitter rebranded as X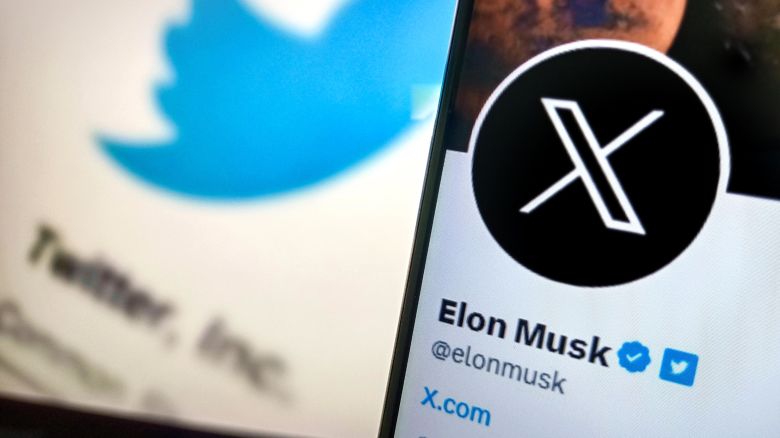 From its famous blue bird logo to "X," Twitter has changed its brand and logo.
As of now, the white X on a black background has replaced the blue bird on the desktop version of the social network, but has yet to appear on the mobile version.
Elon Musk, Twitter's owner, has also announced that "Tweets" will be replaced by "x's".
Billionaire changed his profile picture to the new logo and added "X.com" to his Twitter bio.
X is Musk's vision for a new kind of social media platform that he has been talking about for months.
"And soon we shall bid adieu to the Twitter brand and, gradually, all the birds," the billionaire tweeted on Sunday.
After that, he shared a picture of the new X branding projected on the San Francisco headquarters of Twitter.
In a statement, Musk, who has changed the company's name to X Corp, said the replacement "should have been done long ago".
During a Twitter Spaces audio chat, he responded "Yes" when asked whether Twitter would change its logo after posting an image of a flickering X on Twitter.
She wrote on the platform that the rebrand was an exciting new opportunity.
She says Twitter has had a profound impact on how we communicate.
The global town square will now be transformed by X."
Twitter's co-founder Biz Stone said in 2011 that the bird is named Larry after Boston Celtics legend Larry Bird, who played basketball.
A number of people have taken to Twitter to mourn the loss of the logo, including the designer Martin Grasser.
We are saying goodbye to this great blue bird today," he said. A tweet was shared by Jack Dorsey, Twitter's most well-known co-founder, later that day.
A finance system is integrated into the apps, allowing users to pay for services.
Based on its range of services and number of users, WeChat has become one of the biggest apps in the region.
The number of users in China alone was estimated at 1.29 billion last year.
Founder of digital agency Battenhall, Drew Benvie, says Musk is going full throttle for the everything app space, leaving old Twitter in his wake, and looking to Asian trailblazers such as WeChat and Moj for inspiration.
It may only take a couple of additional services, such as shopping or payments, to make X better than Twitter, but there are already so many alternatives Musk and co are playing catch-up."
On Twitter's website, it says its logo, depicting a blue bird, is its most recognizable feature.
It added, "That's why we're so protective of it.".
As a result of the temporary replacement of the logo with Dogecoin's Shiba Inu dog, the meme coin's market value surged.
Several Dogecoin investors later accused Musk of insider trading, claiming he profited from driving Dogecoin's price up.