Eliot Gardiner: Famed conductor accused of assaulting singer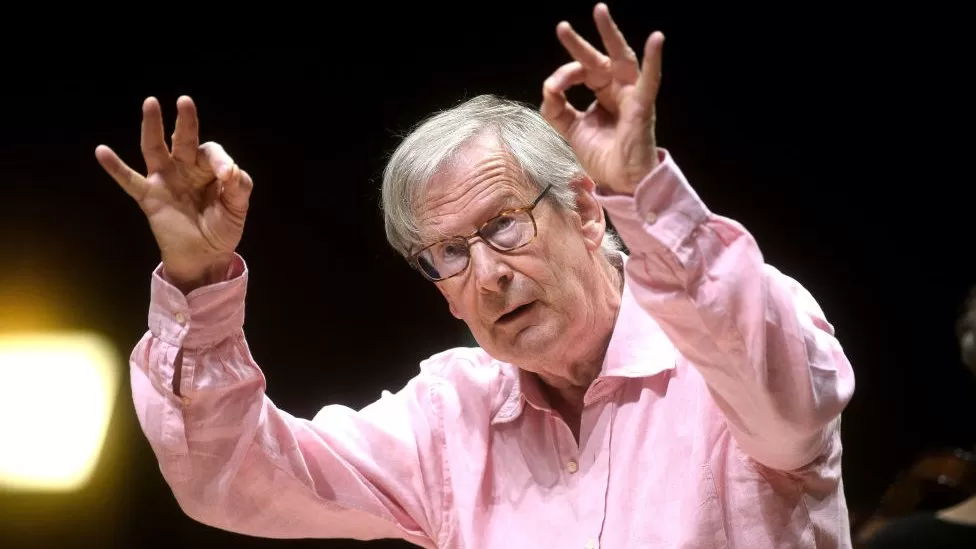 The world's most renowned conductor, Sir John Eliot Gardiner, has been accused of assaulting a singer at a classical music festival in France.
A bassist named William Thomas was allegedly punched by him because he left the podium in the wrong direction.
The incident was confirmed by a spokesperson for Mr Thomas.
Musicians deserve to practice their art in an environment free from abuse and physical harm.
Sir John withdrew from the festival on Wednesday, according to music blog Slipped Disc.
Despite his injuries, Thomas took to the stage on Wednesday evening at the Festival Berlioz in La Côte-Saint-André, south eastern France.
In a statement, Bruno Messina, artistic director of the Festival Berlioz, said he was devastated by the incident, but believed that Wednesday's performance was imperative.
The performance was performed by Sir John's assistant, Dinis Sousa.
Sir John's manager and publicists have not yet responded to requests for comment.
According to a source with knowledge of the matter, the conductor is likely to cancel upcoming concerts, including the Proms.
As a result of the allegations against the conductor, Proms organizers said they were investigating them.
"We take allegations of inappropriate behavior seriously and are currently investigating the incident."
On Tuesday night, Slipped Disc reported receiving multiple reports from France about the alleged altercation.
Sir John's representative told the website that the conductor had been suffering from extreme heat in France.
John is a leading figure in the period-instrument movement, known for his interpretations of Baroque music by Monteverdi, Bach, Mozart, and Beethoven.
In addition to founding the Monteverdi Choir, the English Baroque Soloists, and the Orchester Révolutionnaire et Romantique, he has conducted many of the world's leading orchestras, including the Berlin Philharmonic, the London Symphony Orchestra, and the Boston Symphony Orchestra.
His recordings – including his Beethoven Symphonies and Bach's St John Passion – are considered classics, and his 2013 book Bach: Music in the Castle of Heaven was well received.