Electric flying taxis live up to their promise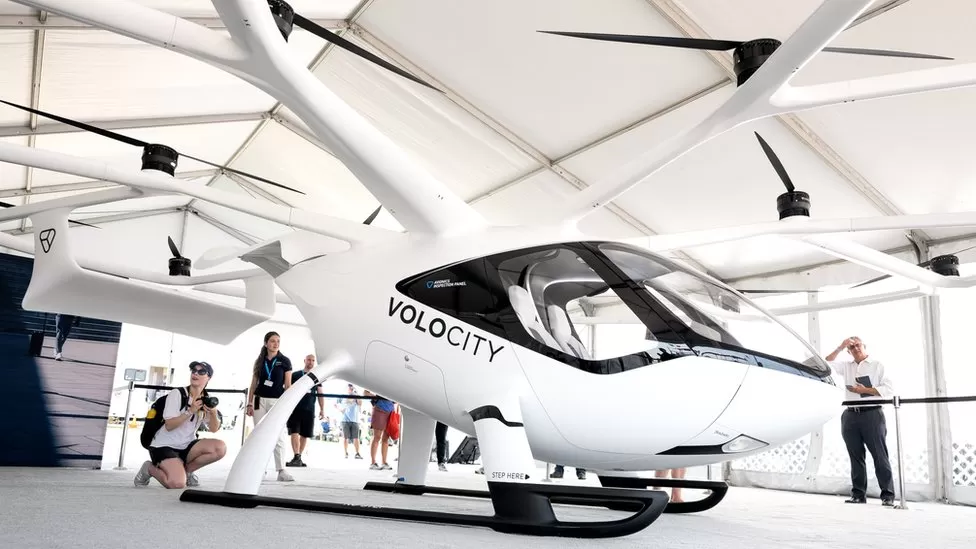 The Summer Olympics in Paris will begin in a year's time.
Aviation start-up Volocopter will hope to make history along with the athletes.
Paris will soon have a two-seat electric aircraft, VoloCity, carrying passengers. In Europe, this will be the first service using electric vertical takeoff and landing aircraft (EVTOL).
EVTOL aircraft are being developed by dozens of companies around the world, aiming for quieter, cheaper and emission-free aircraft that can land in the middle of cities.
During the next few months, Volocopter expects to get the European aerospace regulator, EASA, to clear its aircraft, the VoloCity, to transport passengers.
According to Christian Bauer, the company's chief financial officer, everything is in place for the middle of next year.
Paris' center will be connected to its airports and heliport by three routes. In addition to round-trip sightseeing flights, Volocopter will also offer single-ride flights.
Organizing flight paths and landing spots (called vertiports) in a city like Paris is not an easy task. Volocopter has accomplished a lot in its 12-year history, especially considering the technical challenges involved in developing and certifying a new aircraft.
Some, however, contend that Volocopter and its competitors face the greatest challenges ahead. The company will need to demonstrate that there is a market for their aircraft in the coming years.
As far as batteries are concerned, they remain the biggest problem. EVTOL aircraft remain heavy and expensive, which limits their range and limits their cost advantage over helicopters, trains, and cars.
As opposed to a helicopter, the VoloCity's range is not very far, at 22 miles. However, it is adequate for short city trips.
"What is hampering us right now is the battery technology, which all our peers are working on." Bauer acknowledges the challenge.
With the development of more powerful, cheaper batteries, Volocopter can build a bigger aircraft that can offer services at a lower cost.
Initially, the aircraft will be priced around a helicopter segment's price. Then, as the four- and five-seater models are well under way, we will gradually lower the price.