Dutch election promises tight race and new era in politics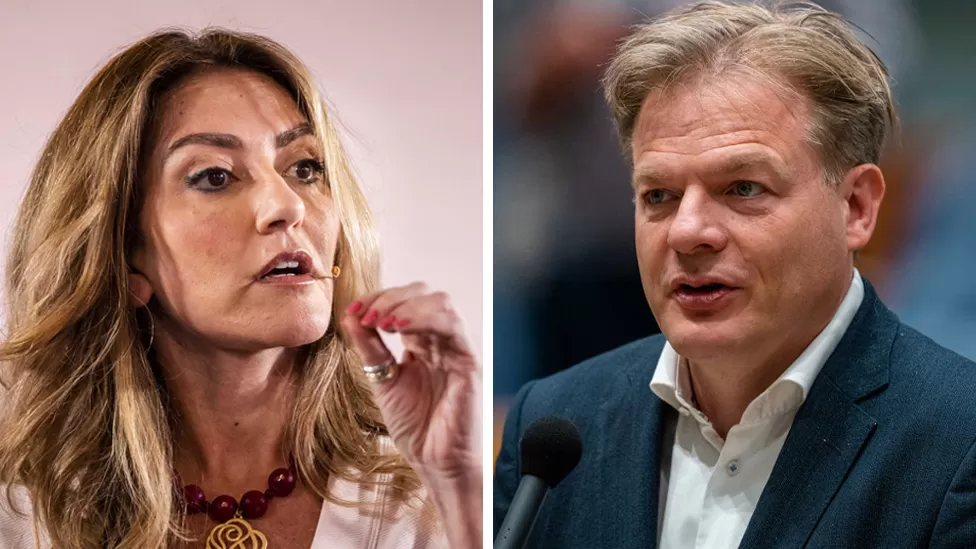 Dutch election promises tight race and new era in politics the Netherlands could be about to welcome its first female prime minister.
Rutte's 13-year era ended with his fourth government's collapse, and this election has been fought over a number of domestic crises, ranging from high living costs and housing shortages to immigration and healthcare.
Despite just two years since the last election, many of the candidates are new, including Dilan Yesilgöz, the woman tipped to lead the country and the new head of Mr Rutte's liberal-conservative VVD party.
Four of the 26 parties taking part are leading the race for the Dutch parliament. Other than VVD, the other three include a centrist party founded only three months ago by Pieter Omtzigt, 49, an anti-Islam populist, Geert Wilders, and a left-wing alliance under ex-EU commissioner Frans Timmermans.
Pollsters this week reported that as many as 70% of voters are still undecided in this election. For the first time in Dutch history, there is a possibility that no party will win 30 seats in the 150-seat legislature.
With such a low threshold, 17 parties could potentially enter parliament. Nine months passed between the formation of the last coalition and its dissolution.
Due to her no-nonsense politics, she was once nicknamed "pitbull in high heels" because she was the daughter of Turkish refugees.
She has run a slick campaign as the new VVD leader. In a social media promo video, she spars with heavyweight kickboxing champion Rico Verhoeven.
Her gender has not been a factor in the election campaign since she was seen as a tough negotiator and an excellent communicator as justice minister. According to Sarah de Lange, professor of Political Pluralism at the University of Amsterdam, she avoids these issues since the party has an over-representation of male voters.