Disney CEO Bob Iger reportedly plans town hall for employees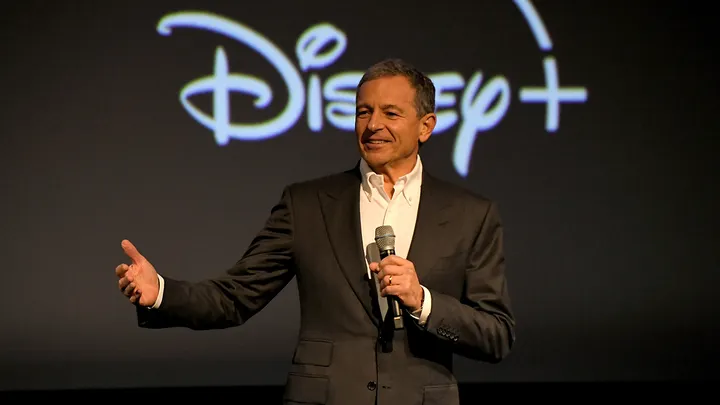 An entertainment giant's staff will attend a town hall meeting hosted by Disney CEO Bob Iger, reports say.
Bloomberg reports that multiple leaders will attend the event, with Iger to speak about "many opportunities before" Disney. According to the outlet, a memo from within the company was cited.
Employees of the entertainment giant will apparently be invited.
For the three-month period, the entertainment giant reported $21.24 billion in revenue and $246 million in net income, according to its fourth-quarter financial results.
In an earnings call earlier this month, Iger said while there is still work to do to continue improving results, "we have been able to move beyond this period of fixing and have begun building our businesses again."
Those were the four "key building opportunities" he identified at the time: hitting "sustained" profitability in streaming, transforming ESPN into a "preeminent digital sports platform," improving its film studios, and "turbocharging" growth in the Experiences segment. The Experiences segment includes its parks and cruises.
Early this month, the company announced it would reduce costs by $2 billion more, increasing its savings goal to $7.5 billion.
Thursday evening, the company's market capitalization hovered around $168.32 billion.