Delhi chief minister skips questioning in corruption case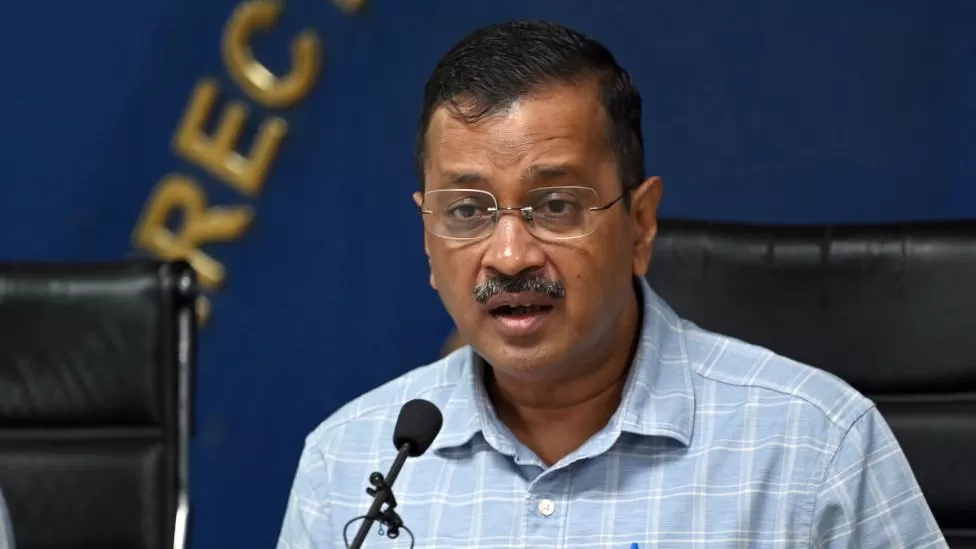 Arvind Kejriwal, Delhi's chief minister, refused to appear before India's financial crimes agency for questioning in an alleged corruption case, calling the summons vague and motivated.
A state liquor policy that has since been scrapped is being investigated by the Enforcement Directorate.
According to Mr Kejriwal in a letter to the ED, the summons should be recalled.
In addition to campaigning for upcoming assembly elections, he had important duties to fulfill as chief minister.
In the morning of Thursday, the ED summoned Mr Kejriwal, the leader of the Aam Aadmi Party (AAP), which governs Delhi.
Then minutes before he was due to appear at the ED office, he issued a statement saying that the summons "was unclear" about whether he was being summoned as a witness or suspect.
Furthermore, it was unclear whether he was being summoned in his capacity as chief minister or as party national convenor.
Moreover, as the party leader and "star campaigner," he had to travel to states where assembly elections are due in November for campaigning purposes.
Kejriwal's remarks have been criticized by leaders of India's governing Bharatiya Janata Party (BJP).
An individual can ignore a summons three times, according to legal experts. A non-bailable warrant mandating Mr Kejriwal's appearance in court on a specific date can then be obtained by the ED.
Mr Kejriwal can be arrested if he does not appear. The summons can also be challenged in court or he can seek bail.
Delhi's liquor policy was framed and implemented with irregularities, according to India's top investigation agency – the Central Bureau of Investigation (CBI).