Deadly bus crash in southern Mexico claims 27 lives, including an infant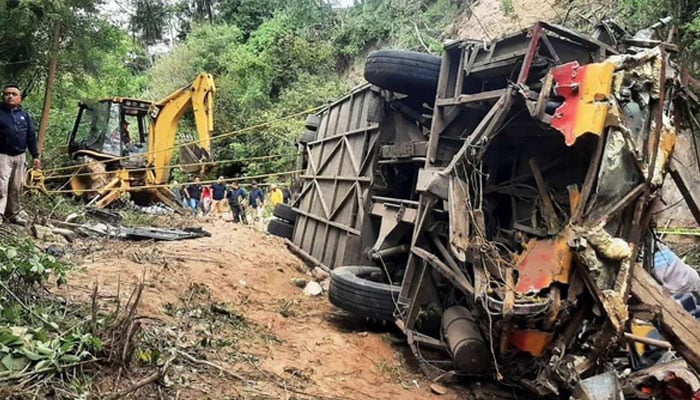 In Mexico's southern state of Oaxaca, a bus crashed into a ravine on Wednesday morning, killing 27 people and injuring many others.
When the bus traveling from Mexico City to Yosondua lost control and rolled over, it fell into a ravine, causing the accident
Assuring the public that rescue efforts are ongoing, Governor Salomón Jara Cruz expressed his condolences. In a statement, he said, "We deeply regret the loss of life in the bus accident in Magdalena Penasco. We are working with the families and coordinating efforts to ensure the injured receive prompt care."
There have been similar incidents in the region before. As a result of a similar accident in April, 18 people died and several others were injured. The importance of road safety measures and regulations is highlighted by such incidents.
An investigation is being conducted to determine what caused the crash. The purpose of the investigation is to identify any factors that may have contributed to the accident, such as mechanical failures, driver errors, or road conditions.
To support and assist the survivors and families of the deceased, support and assistance are being provided to the affected communities.