Cricket WC 2023 Australia are becoming dangerous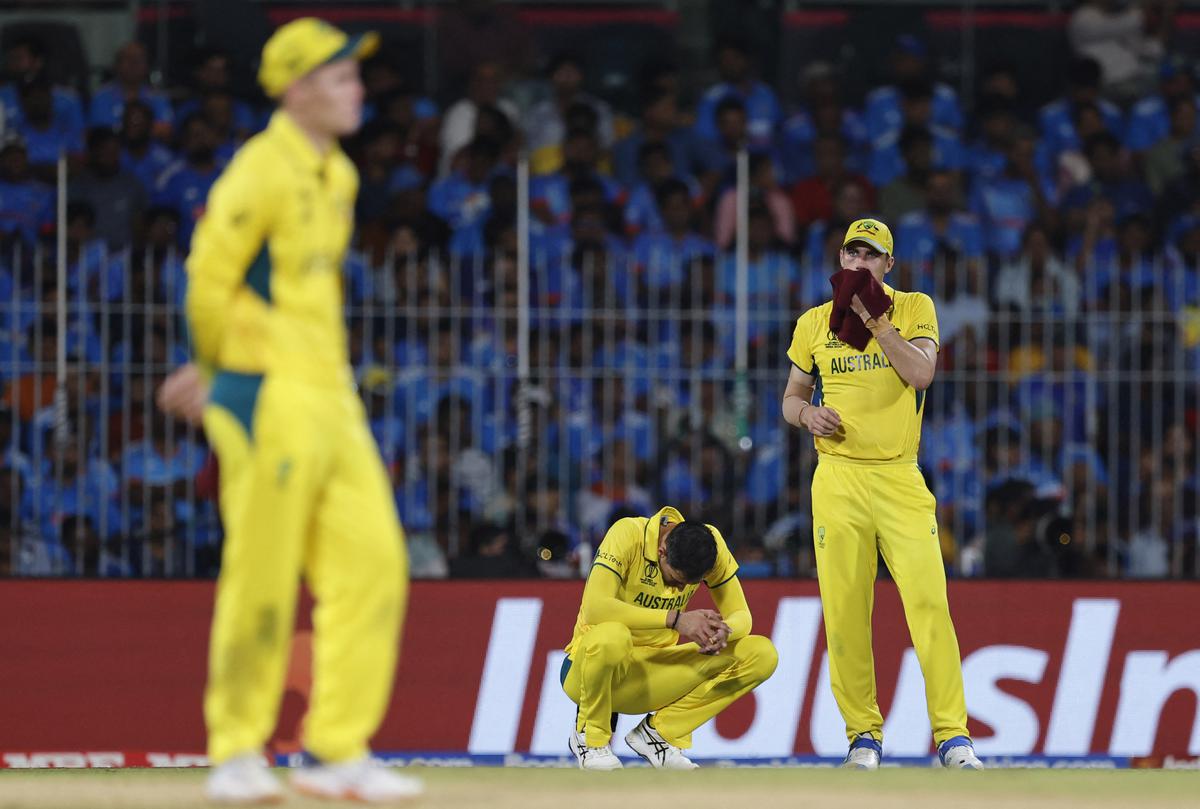 Underestimating Australia is a dangerous proposition.
It was mostly India and England that were discussed in the build-up as World Cup's potential winners, with Pat Cummins' side receiving little attention.
A heavy loss to India and a loss to South Africa to start their campaign exacerbated the uncertainty.
Australia soars as the knockout stage approaches, but England is crumbling.
Aaron Finch, former captain of Australia, said they are starting to take shape after a tense five-run victory over New Zealand.
The players' confidence in their own game and each other's is what makes a game successful.
As for the players not in the Australia XI at the moment, Marcus Stoinis and Cameron Green could potentially return to the middle order.
After those back-to-back losses, Australia thrashed Sri Lanka, Pakistan and the Netherlands before Saturday's much closer encounter.
Having won three dominant games and taken confidence from a last-over thriller, they are peaking just in time.
A 59-ball century by Travis Head in his first game back from a broken hand, and Glenn Maxwell's century against the Netherlands set a world record for fastest centuries in the World Cup.
From the bowling perspective, Adam Zampa has taken the most wickets in the tournament, while Josh Hazlewood and Pat Cummins have taken regular wickets, and off-spinner Maxwell is proving his worth as a part-time option.
Despite reaching 200-1, Mitchell Marsh, Steve Smith, and Marnus Labuschagne struggled, resulting in the innings stalling. Warner and Head scored 118 in 10 overs against the Black Caps.
As Marsh formed a solid opening partnership with Warner before Head's return, he looked uncertain at three, while Labuschagne and Smith both managed to score 18.
At the moment, the middle order's ability to come together and click is the missing link.
In the back half of the innings, Australia has had a couple of really big platforms to launch an assault and just haven't managed to do it.
There is a bit of a lack of cohesion in the middle; it can appear disjointed at times.