China tells India to 'stay calm' in border map row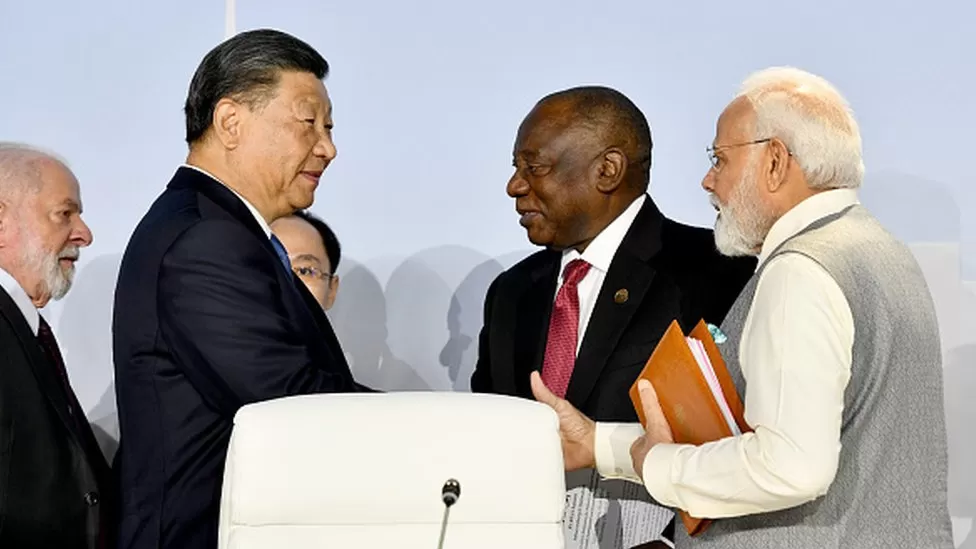 The Chinese government has warned India to "stay calm" over a new Chinese map that Delhi says claims its territory.
Beijing released the map showing China's territory in north-eastern Arunachal Pradesh state and the disputed Aksai Chin plateau.
The Chinese government responded by saying that its neighbors shouldn't "overinterpret" the situation.
According to media reports, Chinese President Xi Jinping is likely to skip next week's G20 leaders meeting.
Premier Li Qiang is expected to attend instead, according to unconfirmed reports. Earlier in the week, Mr. Xi had confirmed he would travel to Delhi for the meeting on 9-10 September – but the Chinese foreign ministry would not confirm his attendance at a regular press briefing on Thursday.
Reuters news agency reported that he canceled his plan due to the controversy over the map. It was not possible to independently verify the claim.
The Philippines and Malaysia also protested against China's claim to ownership over most of the South China Sea on Thursday. It was also objected to by Taiwan, which China says is a breakaway province that will eventually be ruled by Beijing.
Additionally, a Nepalese politician cancelled a trip to China because the new map did not take into account the country's revised map, which has already sparked tensions with India.
Chinese Prime Minister Narendra Modi and Mr Xi spoke on the sidelines of the Brics summit in South Africa just days before the escalation over the 2023 edition of China's standard national map.
China's claim was deemed absurd by Foreign Minister S Jaishankar. Afterward, an Indian official said the two countries had agreed to "intensify efforts to expedite disengagement and de-escalation" along the border dispute.
Chinese officials said Thursday that they would not budge on the disputed border, which has bedevilled relations for years.
Wang Wenbin, a spokesperson for China's foreign ministry, said the practice is routine in the exercise of China's sovereignty.
We hope relevant parties remain objective and calm, and refrain from overinterpreting the situation."