Canadian cancels bid for 2030 Commonwealth Games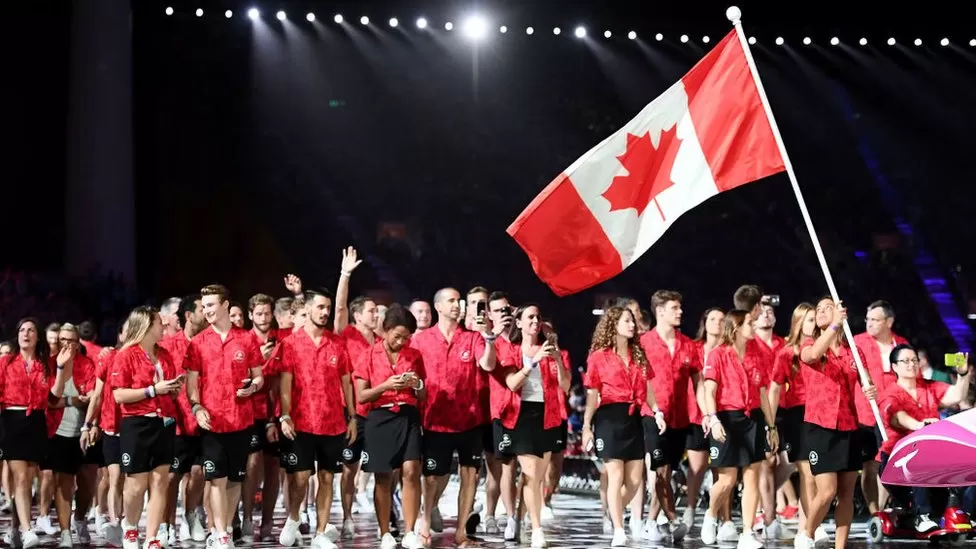 Tourism and Sport Minister Joseph Schow said the bill was estimated at C$2.7bn (£1.5bn; $2bn) – a burden too great for the province.
The organiser of the Games has expressed regret over Alberta's decision not to develop its bid proposal.
Earlier this month, Australia pulled out of hosting the 2026 Games in Victoria due to budgetary issues.
Currently, no other firm bid is available to host the 2030 Games due to Alberta's withdrawal.
In a statement, the Commonwealth Games Federation (CGF) thanked all those who worked on the application and said Canada "could be a fantastic host" for the Commonwealth Games in the future.
Initially, Alberta planned to host the games in August 2030 over 11 days, with competitions and events spread between Calgary and Edmonton, as well as the Tsuut'ina and Enoch Cree Nations.
A dialogue with other potential hosts is ongoing, according to the CGF.
Schow claimed that 93% of the costs and risks of the corporate sponsorship model would be borne by taxpayers in a statement on Alberta's withdrawal.
The authorities wanted to demonstrate a return on investment and be transparent about funding.
Therefore, we will not continue to pursue the Commonwealth Games bid in 2030."
According to Reuters, Alberta's provincial government has committed up to C$2 million (£1.2 million) toward exploring the possibility of hosting the Games, while Edmonton has contributed another C$1 million (£590,000).
It was anticipated that Commonwealth Sport Canada would complete a feasibility study this month before making a formal bid.
According to Calgary Mayor Jyoti Gondek's office, the bid was completed without provincial support.
As a result of the provincial government's withdrawal from Alberta's 2030 Commonwealth Games bid process, Calgary's participation in the bid has been terminated.
There has only ever been one cancellation of the Commonwealth Games, a multi-sport tournament that takes place every four years.
Competitors must be citizens of one of the 54 Commonwealth countries or 18 territories, many of which were once part of the British Empire.
After failing to secure government commitments, Hamilton, Ontario, which hosted the inaugural Games in 1930, suspended its bid earlier this year.
During his news conference on 18 July, Victorian Premier Daniel Andrews said the 2026 event would boost regional economies at a cost of A$2.6 billion (£1.4 billion; $1.8 billion).
In contrast, he told reporters that the cost of staging the 12-day games had ballooned to over $6 billion.
Andrews said, "I've made a lot of difficult decisions over the years. This is not one of them."
CGF called Victoria's decision "hugely disappointing" and said it was committed to finding a solution.