Canada-India row puts spotlight on Sikh activism in UK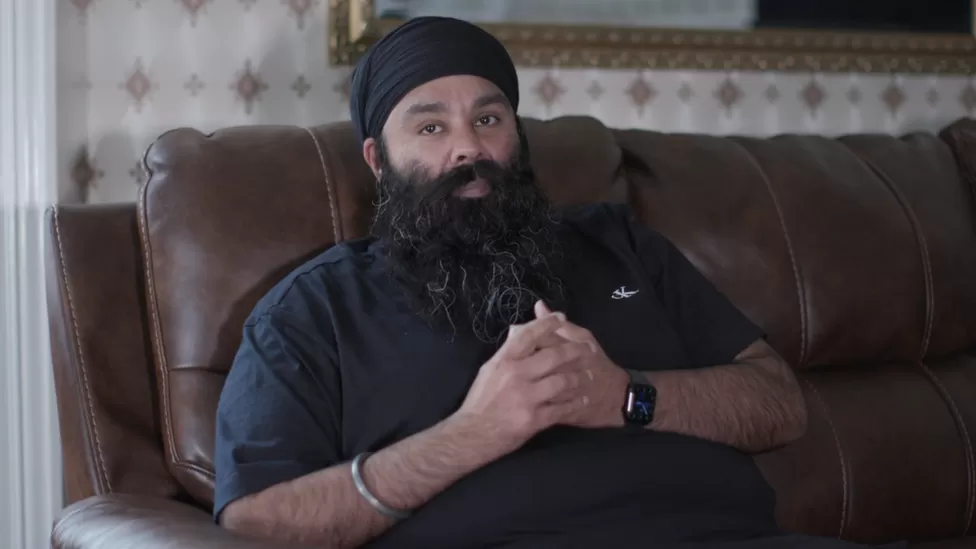 It is unsurprising that rumours are now swirling around the deaths of other Sikh activists around the world, including in the UK, given the dramatic developments in Canada, where PM Trudeau says there is credible evidence that India was involved in the killing of a Canadian Sikh.
It was well known that Avtar Singh Khanda, 35, supported the creation of a separate Sikh state, Khalistan.
People close to him allege foul play was involved in his death from a sudden illness in Birmingham in June.
According to West Midlands Police, the case has been thoroughly investigated and no suspicious circumstances exist, so a re-investigation is not necessary.
As the Indian government has openly demanded that the UK authorities do more to stamp out "extremism" within the Sikh community, British Sikhs have long complained about feeling under undue pressure.
Gurpreet Johal represents Dumbarton as a Labour councillor. As a result of what happened to his family, he entered politics.
Gurpreet's brother Jagtar, a well-known pro-Khalistan and Sikh rights activist, got married in India six years ago.
According to Mr Johal's family, he was forced into an unmarked car in the town of Rami Mandi in Punjab. Accused of extremist activities, he has been in prison ever since.
As a result of torture, Jagtar Johal was forced to sign confession statements. A charge was not brought against him until years after the incident, and he was never tried for it.
Gurpreet Johal says Justin Trudeau deserves a pat on the back. It is the Canadian prime minister who has stood up for his citizens, while it is the UK government that has failed to do so."