Business: Here's how much your grocery prices rose last month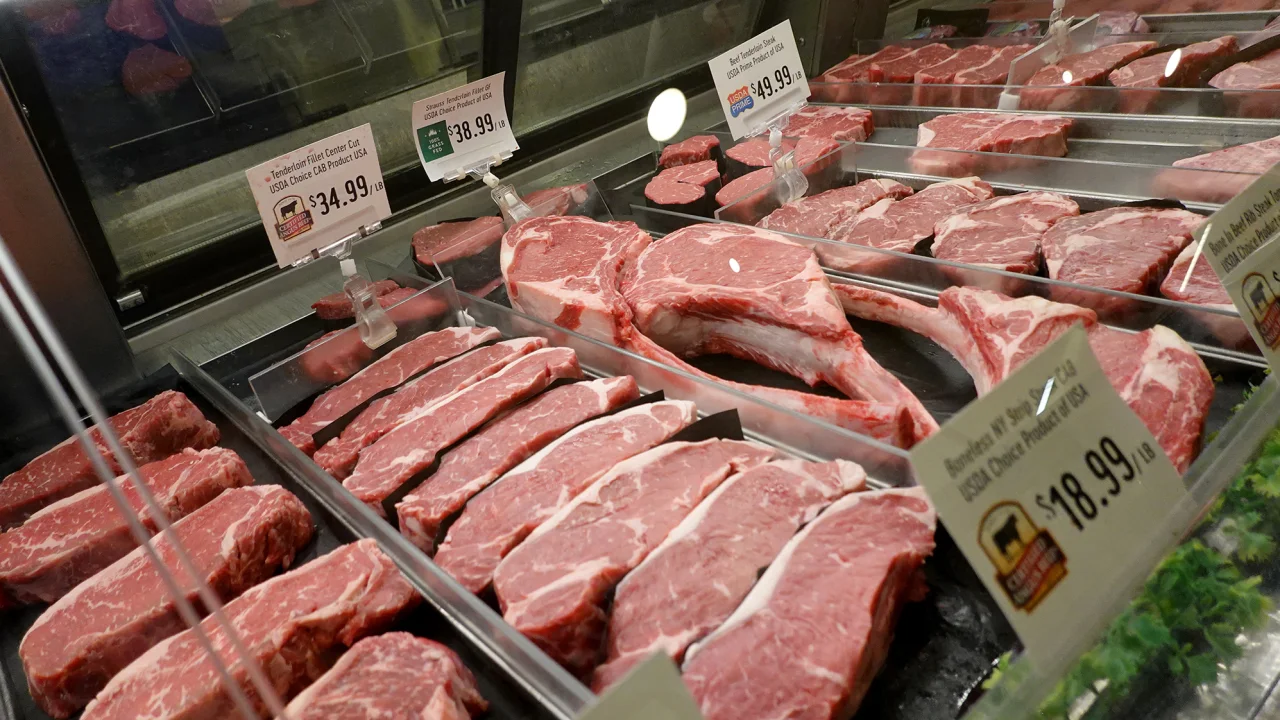 Following a flat month in June, grocery prices rose by 0.3% in July, largely due to higher beef prices.
According to data released by the Bureau of Labor Statistics Thursday, the price of uncooked beef roasts spiked 6.5% from June to July. There was a 2.3% increase in uncooked beef steak prices last month, and a 1.5% increase in uncooked ground beef prices. There was a 2.4% increase in the cost of beef and veal last month.
There has been a contraction in the country's beef supply, which resulted in higher prices. As a result of extreme droughts in recent years, farmers have been forced to rapidly sell cattle due to high feed costs and the conditions. In this year's market, supply constraints were caused by that wave of sales, particularly of cattle used for breeding.
In a conference call with analysts this week, Tyson (TSN) CEO Donnie King said herd liquidation continues to tighten supply, leading to higher cattle costs. In July, the USDA reported that the country's cattle inventory was down 3% from the previous year. According to Tyson (TSN), beef prices increased in the quarter ending in July, while pork and chicken prices decreased.
A similar trend was reflected in Thursday's government data. The price of uncooked beef steaks increased 7.8% in the 12 months through July. The price of uncooked beef roast has increased 6.3% and the price of uncooked ground beef has increased 3.1%. The price of beef and veal has increased 5.3% as a group. The yearly pork price decrease was 3.7%, while the yearly chicken price decline was 2.5%.
There were other categories where prices rose in July besides beef. There was an increase of 2.7% in the price of hot dogs. It rose 2.4% for apples, 1.7% for citrus fruit, and 1.5% for ice cream. There was a 1% increase in both coffee and butter.
However, many items became less expensive that month. A 2.4% drop in margarine was reported. Following a spike earlier this year, egg prices have continued to decline, falling 2.2%. In addition, the price of chicken dropped 1.1%, as well as the price of fresh fish and seafood. There was a 0.6% decline in milk.