Building an Ethics-First Sharia-Compliant Platform: Mohammed AlKaff AlHashmi On the Vision Behind Islamic Coin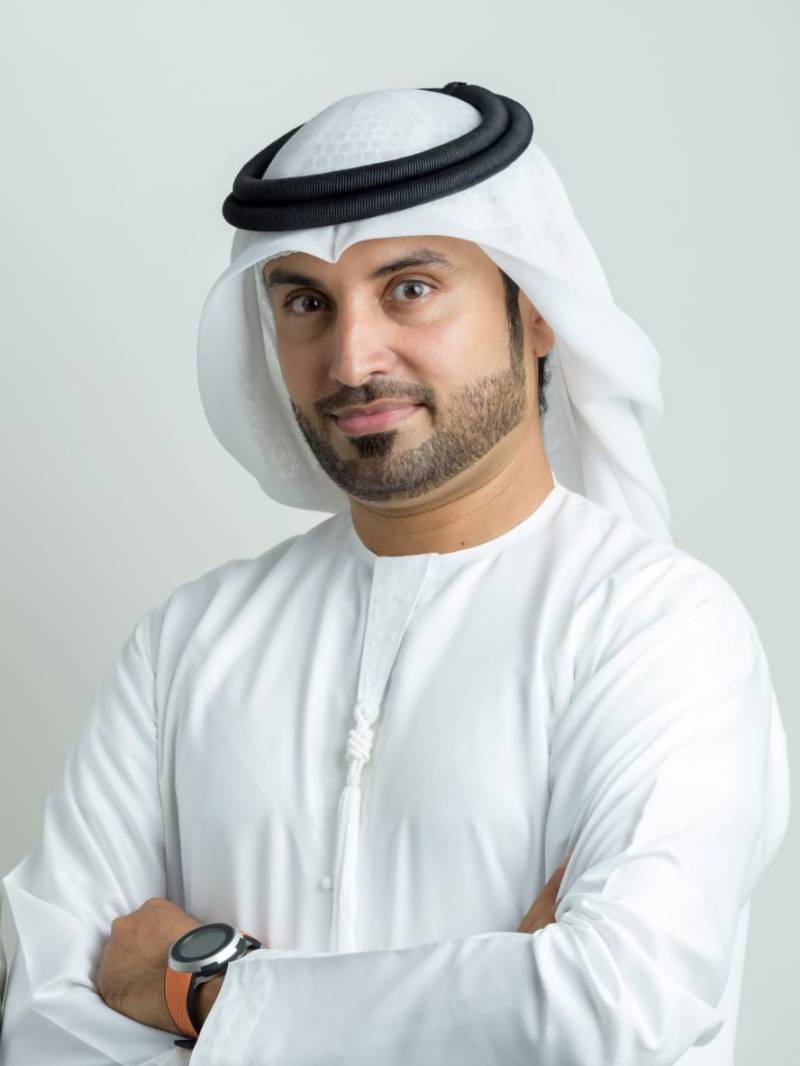 Q: Could you share the inspiration behind Islamic Coin and the significance of having a genuinely Sharia-compliant platform in the blockchain and crypto space? 
In order to provide Muslims with a reliable and compliant way to engage with modern digital assets, Islamic Coin was inspired by the apparent need for an Islamic finance platform that would meet Islamic finance requirements and principles. It is important to remember that nearly 2 billion Muslims around the world need a service like this. With cutting-edge fintech innovations and philanthropic initiatives, Islamic Coin will empower underserved communities.
Islamic Coin aims to provide Muslims with a transparent and ethical framework that aligns with Islamic values, allowing them to participate in the growing field of cryptocurrency while remaining true to their religious beliefs. There is an enormous market opportunity: Islamic Coin targets the 1.8 billion Muslim population worldwide, accessing the $3 trillion Islamic finance market and the $4 trillion halal market.
Q: Transparency and traceability are key aspects of blockchain technology. How does Islamic Coin leverage these features? 
On the Haqq blockchain, every transaction is recorded on a decentralized and unchangeable ledger that everyone in the network can access. The system allows users to verify the authenticity of transactions: they can find out how each asset was acquired, transferred, and used.
In addition to adhering to the principles of Islamic finance, this feature ensures that no interest-based transactions (riba) or prohibited activities (haram) are allowed on the platform.
.
Q: The wide adoption of blockchain and crypto has progressed immensely but still has a way to go. Besides, Haqq is a new ecosystem. What is your secret to actually reaching the global Muslim community and attracting support from professional financial institutions?
There is no doubt that this is a challenge. Our first step was to establish a reputable and knowledgeable Shariah Board to ensure compliance with Sharia principles and build trust with the community. Among its members are Shariah-compliant cryptocurrency expert Sheikh Mohamed Fathiddin Beyanouni, as well as respected scholars and Muslim finance experts. Islamic Coin has an Executive Board, Advisory Board, and royal family involvement to reinforce credibility and attract support.
The second initiative promotes awareness of Islamic finance, blockchain, and cryptocurrencies through educational initiatives. In addition to resources, webinars, and partnerships, Islamic Coin has partnered with the International Islamic University in Malaysia to establish an online Blockchain Academy. In order to help individuals navigate the evolving landscape of blockchain technology, the initiative offers accessible and comprehensive educational content.
Thirdly, strategic partnerships with professional financial institutions and global companies with experience in Muslim finance are crucial. Holiday Swap and FAMBRAS, the largest halal food certifier in the world, are also notable partnerships.
Q: Can you tell us more about the Blockchain Academy initiative? How will it foster education and empower individuals within the community?
The Blockchain Academy will offer free courses on crypto and blockchain, as well as university programs through IIUM. The topics will include blockchain fundamentals, smart contracts, decentralized finance (DeFi), and the intersection of blockchain with Islamic finance.
As well as courses, the initiative will host webinars, workshops, and certification programs to validate individuals' proficiency in blockchain technology. A vibrant community of learners, enthusiasts, and professionals will be created through networking and collaboration.
It not only promotes financial literacy, but also opens up new opportunities, contributes to the development of blockchain solutions, and shapes the future of Islamic finance.
Q: Islamic Coin offers several other key developments, such as the Sharia-compliant digital identity system and smart contracts for facilitating transactions. Could you elaborate on these initiatives and how they contribute to the project's mission?
While adhering to Sharia principles, Islamic Coin values identity verification and privacy. With our Sharia-compliant digital identity system, you can establish your identity securely and accurately.
As a result of implementing this system, trust and transparency are enhanced: users can confidently protect their identities and engage in transactions aligned with Islamic principles. In addition, it creates a secure environment for the Muslim community in blockchain and cryptocurrency transactions by promoting accountability and safeguarding against fraud. Additionally, we are planning a transparent way to account for donations and Zakat funds through a digital identity. It will always be clear that donations will go to the right people, and that it is an optional service.
Using smart contracts, we automate agreements, eliminating intermediaries, improving efficiency, avoiding interest-based transactions, and adhering to asset transfer laws.
Q: Strategic partnerships play a vital role in expanding the project's impact. Could you discuss the partnerships Islamic Coin has formed? How do these partnerships enhance the project's capabilities and align with its objectives?
Islamic Coin is a community-oriented project, so the partnerships we have formed are very important to us. Since our founding, we have partnered with professional financial institutions specializing in Islamic finance, technology providers, Sharia advisory firms, educational institutions, and research centers.
These partnerships allow Islamic Coin to leverage established institutions' expertise, resources, and networks in the financial, technological, and educational sectors to strengthen its capabilities. As a result, Islamic Coin can reach a wider audience and gain access to a wide range of investors and users. 
As the platform aligns with reputable entities and enhances its value proposition within the global Muslim community, partnerships contribute to its credibility, trustworthiness, and long-term sustainability.
Q: What are your thoughts on the future of Islamic Coin? How do you envision the project's growth and impact, and what role does the community play in driving its success?.
The Islamic Coin platform could become a leading platform for Sharia-compliant digital assets in the growing field of Islamic finance and cryptocurrencies. With our Sharia compliance, strategic partnerships, and educational initiatives, we are poised for widespread adoption among Muslims worldwide. Our growth within the Islamic finance ecosystem can be fueled by increased awareness, regulatory support, and market demand.
We focus our efforts on serving underserved and unbanked populations who follow Islamic financial ethics, which is one of our unique value propositions. As they represent a large untouched market, we believe we are in a good position to empower and enable them. 
As a gesture of gratitude for the support we have received from institutions and communities worldwide, the Evergreen DAO is launching as a non-profit virtual foundation dedicated to long-term sustainability and community impact. We anticipate launching this crypto endowment in Q4 2023.
The advancement of Islamic finance in the digital age is driven by our commitment to expansion, financial inclusion, community engagement, and social impact. Ultimately, we aim to empower individuals and institutions to participate actively in the blockchain and cryptocurrency ecosystems.