Brugts stars in thrashing of Vietnam as Netherlands top World Cup group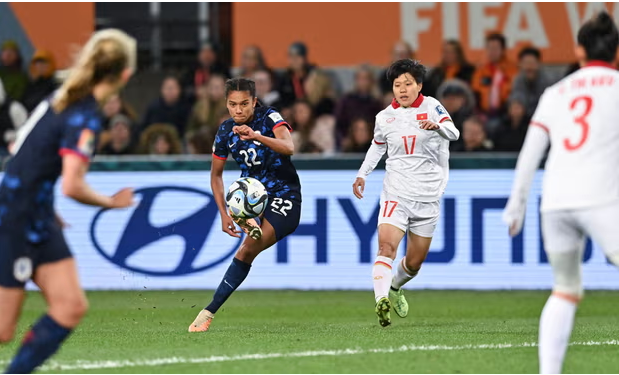 On Tuesday, Esmee Brugts scored two stunning long-range goals to help the Netherlands reach the Women's World Cup knockout stage and secure top spot in the group.
Brugts' curled effort was the pick of the Dutch scoring, after they had only scored once in each of their previous two matches.
57 minutes later, she scored her second goal, a carbon copy of the first, putting the Netherlands 6-0 up before Jill Roord added her second of the night, securing the Dutch emphatic victory.
In Auckland, Portugal held the Netherlands to a goalless draw and the defending champions finished second in Group E behind the USA.
Italy are likely to face the runners-up of Group G, the 2019 runners-up, when they travel to Sydney on Sunday.
A staggering 42 attempts were made by the Netherlands, including 17 on target in the first half, with Martens, Snoeijs, Roord, and van de Donk all scoring. Vietnam, on the other hand, attempted five shots but failed to hit the target.
In the eighth minute, Dominique Janssen sent a beautiful ball into Vietnam's penalty area, where Martens lobbed the goalkeeper, Tran Thi Kim Thanh, to put the Netherlands ahead.
In three minutes, Snoeijs scored the second after being set up by Van de Donk, and Brugts added another from a distance, hitting the top right corner from outside the box. After failing to score twice, Roord volleyed Janssen's cross into the net. Just before half-time, Roord was denied by Kim Thanh, but Van de Donk tapped in the rebound.
Seven minutes after Brugts scored his sixth, Martens was ruled offside, but Roord, who had hit the crossbar, headed in the seventh.