Britney Spears Sells Los Angeles Mansion to an All-Cash Buyer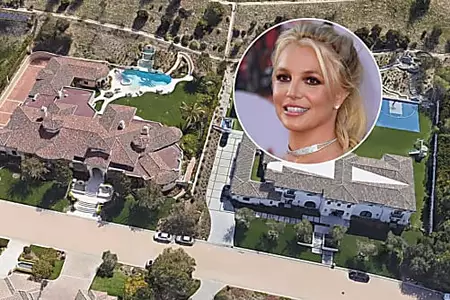 "Gimme, gimme (more)." She might sing it, but Britney Spears didn't get it from the buyer of her lavish Los Angeles mansion, which sold last week at a loss. 
The home, in the posh Calabasas enclave, changed hands last week for $10.1 million in cash, well below the $12 million the embattled pop star quietly shopped it around for, and under the $11.8 million she paid for it less than a year ago.
Listed agent Bryce Pennel of Compass said, "Our primary goal in selling the house was to sell it quickly and painlessly.". 
"Historically, homes in this neighborhood sit on the market for over a year and undergo several price reductions before they sell. "I sourced a buyer in under seven days and negotiated a non-contingent, all-cash offer that closed in three days," he said. After months of accrued carrying costs and expenses, we decided to take the slam-dunk rather than risk selling even lower a year from now.
A limited liability company purchased the home in June for Ms. Spears, 41, but she and her husband, Sam Asghari, moved out shortly after moving in due to the house's exposure. 
The Mediterranean-style spread traded in an off-market deal, so details of the property are scarce. According to past marketing materials, the estate is an 11,800-square-foot custom-built estate with ornate interiors.
Additionally, there are fountains, a mosaic-tiled pool, a hot tub, waterfalls, a barbecue pavilion, and a guest house with one bedroom. 
Records indicate that the buyer is a corporation. 
The judge released Ms. Spears from her 13-year conservatorship in November 2021, which restricted her financial and medical freedoms.