Britney Spears and husband Sam Asghari split, US media reports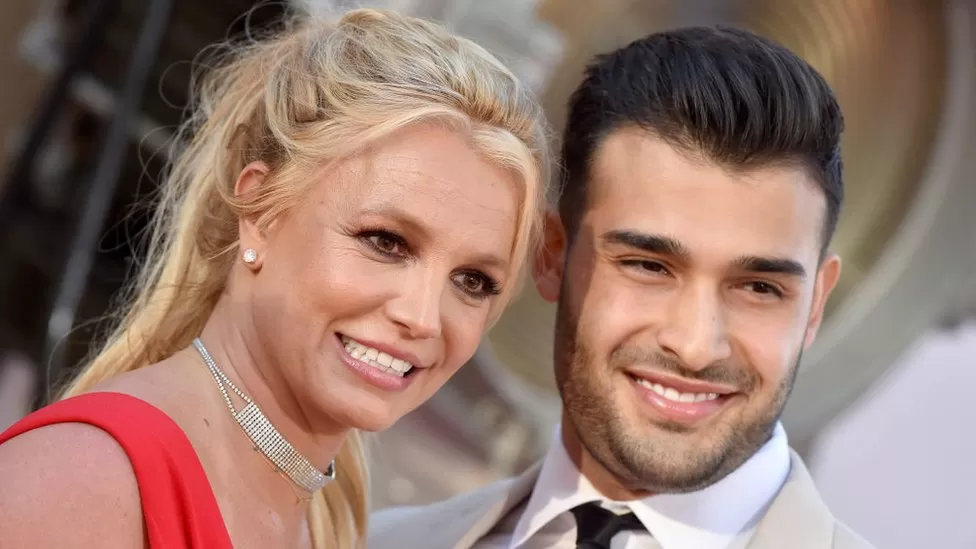 According to US media reports, Britney Spears and her husband Sam Asghari have split after 14 months of marriage.
After meeting on the set of a Spears music video in 2016, the couple married in a small but star-studded ceremony in June 2022.
While Spears, 41, was in conservatorship and receiving mental health treatment, Asghari, 29, supported her.
However, US tabloids have been splashed with rumors of their marital struggles.
There have been no comments from representatives of Spears and Asghari.
A source confirmed to the Associated Press news agency that Asghari had filed for divorce first to TMZ.
While Spears was filming the video for her song Slumber Party, the Iranian-American model and fitness trainer met her.
In the wake of her conservatorship battle with Jamie, he wore a Free Britney T-shirt on Instagram before an important court hearing.
In September 2021, Asghari proposed to Spears at their home.
The couple announced they were expecting their first child together while engaged, but later miscarried.
Paris Hilton, Madonna, Drew Barrymore, and others attended their lavish wedding at the superstar's Thousand Oaks, California, home.
However, they were recently spotted without their wedding rings.
On social media, Spears has not yet addressed the reported split. The only Instagram post she published after the news surfaced discussed her plans to purchase a horse.
Spears' separation comes as her memoir – The Woman in Me – is set for publication in October.
Previously, she was married to childhood friend Jason Alexander for 55 hours in 2004, and to rapper Kevin Federline from 2004 to 2007. Federline and she have two children together.