British billionaire Joe Lewis pleads not guilty to insider trading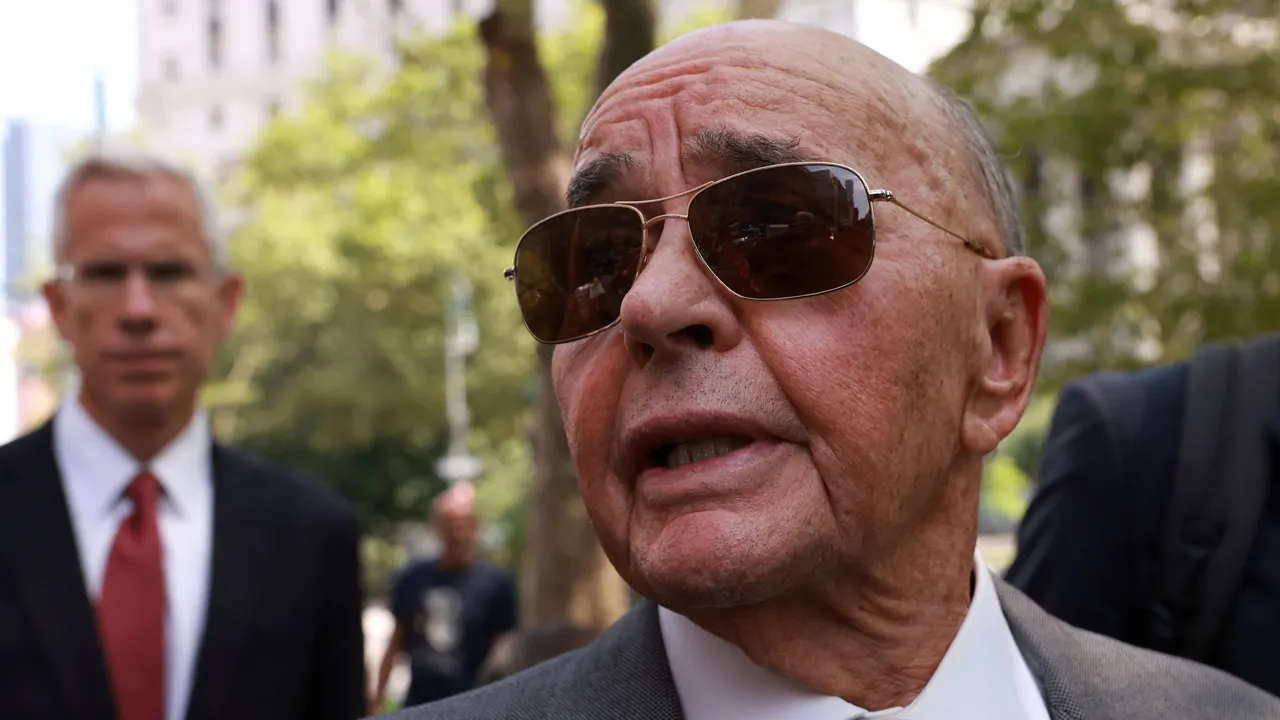 A British billionaire pleaded not guilty on Wednesday to orchestrating a "brazen" insider trading scheme by passing information about companies he invested in to friends, private pilots and a former lover.
A majority of the Tottenham Hotspur soccer team is owned by Lewis' family trust. He entered his plea before Judge Valerie Figueredo of the Manhattan federal court system.
Lewis will be released on $300 million bond secured by his yacht and private aircraft, according to prosecutor Nicolas Roos.
Patrick O'Connor and Bryan Waugh, two of Lewis' pilots, pleaded not guilty to insider trading charges after being accused of illegally profiting from Lewis' tips. Each was released on bail after posting $250,000 each.
Forbes magazine estimates Lewis is worth $6.1 billion after founding the investment firm Tavistock Group. At his arraignment, he wore a gray suit and was not handcuffed.
His lawyer, David Zornow, said in a statement that prosecutors made an egregious error in charging him, and that his client had traveled to the United States voluntarily to defend himself.
After the hearing, attorneys for O'Connor, 66, and Waugh, 64, declined to comment.
Tottenham said in a statement: "This is a legal matter unrelated to the club and we cannot comment on it."
According to prosecutors, Lewis lent each pilot $500,000 and encouraged them to buy stock in oncology company Mirati Therapeutics before it released favorable clinical data.
"The Boss has inside information," O'Connor texted a friend, according to the indictment.
Mirati's stock price rose 16.7% in one day after its positive results were announced, and Lewis' loans were repaid by both pilots.
Lewis was notified that the repayment was a "loan payback for MRTX."
For alleged crimes from 2013 to 2021, Lewis faces 16 counts of securities fraud and three counts of conspiracy. He could theoretically spend decades behind bars.
Lewis controlled board seats at several companies and deputized employees to serve on boards, which gave him access to inside information that he passed along.
"None of this was necessary," Damian Williams, the United States attorney in Manhattan, said. "Joe Lewis is wealthy."
Under his predecessor, Preet Bharara, Williams' office began cracking down on insider trading in 2009.
Both O'Connor and Waugh, who live in New York and Virginia, are charged with securities fraud and conspiracy.