Biden disappointed Xi will not attend G20 summit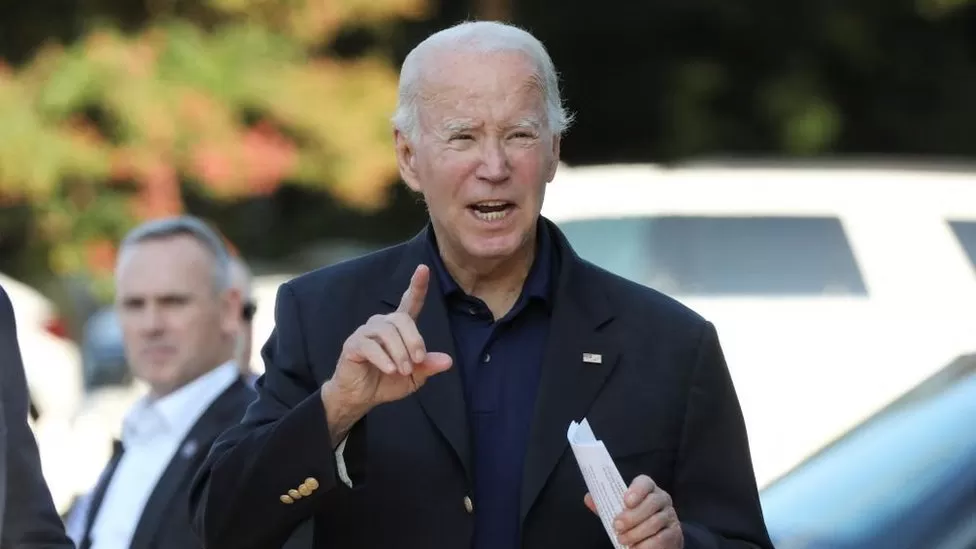 Reuters reports that Premier Li Qiang will represent Beijing at the summit in New Delhi this week.
Mr Biden told reporters on Sunday, "I am disappointed… but I will see him." He did not specify when the meeting would take place.
The two leaders met in Indonesia last year.
China's foreign ministry did not confirm Mr Xi's attendance at a regular press briefing on Thursday. For the meeting, Mr. Xi had announced earlier that he would travel to the Indian capital.
According to unnamed sources familiar with preparations, Mr Xi will not attend the annual meeting this year.
The relationship between China and India is deteriorating. There is also a disputed border in the Himalayas between the two countries.
Last week, India protested after Beijing released a map claiming Arunachal Pradesh and the Aksai Chin plateau as Chinese territory.
In November, Mr Xi and Mr Biden may have the chance to speak at the Asia Pacific Economic Cooperation meeting in San Francisco.
In light of the deterioration of US-China relations over the past year, this withdrawal is surprising.
An alleged Chinese spy balloon in US skies two months after the two leaders met on Bali punctured hopes for a new beginning.
Human rights in Xinjiang and Hong Kong, territorial claims to Taiwan, and Beijing's growing dominance of a number of industries are just some of the differences between the two countries.
In recent months, top US officials have visited China to improve relations. They include Secretary of State Antony Blinken, Treasury Secretary Janet Yellen, and US Special Envoy for Climate Change John Kerry.
Meanwhile, Mr Xi continues to portray Beijing as the leader of the developing world, rallying support for an alternative to Washington's rule.
It was during his visit to South Africa last month that he criticised the West's "hegemony" and urged developing nations to "shake off the yoke of colonialism."
Originally, the Brics were a five-nation group of developing countries, which included Brazil, Russia, India, China and South Africa.
The six countries – Argentina, Egypt, Iran, Ethiopia, Saudi Arabia, and the United Arab Emirates – will join in January, a diplomatic victory for Beijing.