At least 21 dead after storm brings torrential rain in Dominica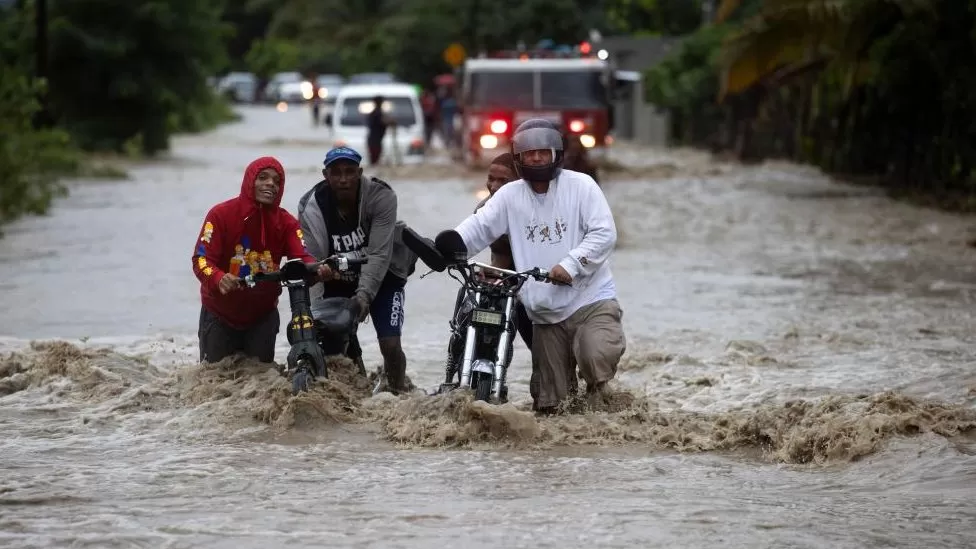 At least 21 dead after storm brings torrential rain in Dominica which displaced thousands of residents, officials say.
An investigation has been launched after torrential rain caused the wall of a highway tunnel to collapse in Santo Domingo, the capital.
There were more than 13,000 people evacuated to secure areas following heavy rains
Floods, power outages, and roads and bridges were damaged by rain, according to the Emergency Operations Center (COE).
Three children were among those killed.
As a result of torrential storms over the past 48 hours, Dominican President Luis Abinader has called it the "largest rainfall event in country history."
In recent weeks, the Caribbean nation has been battered by torrential rain, with social media showing footage of streets flooded and vehicles swept away.
According to the COE, more than 2,600 homes were affected by the storm and more than 2,500 people were rescued.
According to the US embassy, the rain will continue across parts of the country into Monday due to a tropical depression.
Red and yellow weather alerts remain in effect in the majority of the country's 32 provinces, the report said.
President Abinader said classes have been suspended until Wednesday "in order to evaluate the schools that may have been affected" and "guarantee the safety of our young people".
"I am deeply shocked by the loss of life due to the heavy rains," he wrote on X, previously Twitter, and offered his unconditional support to anyone affected by the floods.