Assures Chinese investors of simplified procedures under CPEC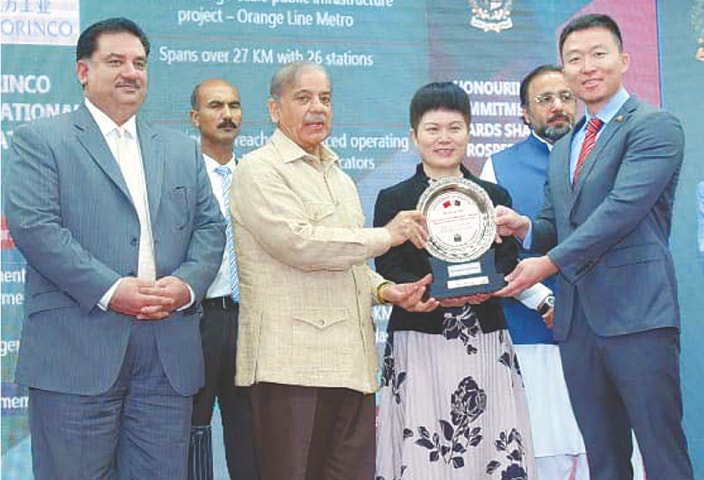 Provides simplified procedures for Chinese investors. A key investment facilitation project has been approved by the Special Investment Facilitation Council
The third apex committee meeting of the Special Investment Facilitation Council (SIFC) on Monday approved multiple projects presented by various ministries to attract investments from friendly countries, under the umbrella of the council, in key sectors like agriculture, livestock, mining, minerals, and information technology.
Chief of Army Staff (COAS) Gen Syed Asim Munir, chief ministers, federal and provincial ministers, and top officials attended the meeting.
The Prime Minister Office reports that the PM was pleased with how quickly SIFC was operationalized and how efficiently it functions through a collaborative approach.
Throughout the meeting, participants recognized the global impact of the ongoing outreach strategy, including seminars and project inaugurations, which will be augmented by SIFC's website, which will launch shortly.
As part of the SIFC platform, a high-level delegation from the Kingdom of Saudi Arabia is scheduled to visit Pakistan in the near future. The apex committee fully supports the successful execution of the visit. In order to make this inaugural visit memorable, the PM directed that it be made a significant event.
As part of its resolution, the committee reaffirmed its commitment to support the SIFC initiative and urged the interim government to continue making positive contributions to the initiative.
Shehbaz earlier assured Chinese investors of further easing procedures for companies operating in Pakistan, particularly those operating under the China Pakistan Economic Corridor (CPEC).
According to him, the difficult time for Chinese investors is now over, and this will be done under one umbrella, and I mean this literally, not just in words.
Shehbaz said the Chinese government and companies had contributed to Pakistan's industrial advancement in a wide range of sectors during an award ceremony. In addition to creating more jobs and increased industrial production, their contributions have also strengthened bilateral economic ties.
Earlier, the prime minister presented awards to Chinese companies working on CPEC projects in Pakistan. As a result of CPEC, China has invested a valuable $30 billion in Pakistan, which has revolutionized the country's economy.
As we move forward with the second phase of CPEC, we are incorporating a number of new areas, including green corridors, information technologies, and special economic zones.
The PM said the army chief made a personal contribution to SIFC that was unprecedented.
"He [COAS] is fully dedicated to promoting the cause of Pakistan and to supporting jobless people with education and talent," added the PM.
Pakistan's industrial and agricultural progress will be propelled by the SIFC programme, which will fit in with the entire CPEC system.