Arm prices IPO at $51 per share, valuing company $54 billion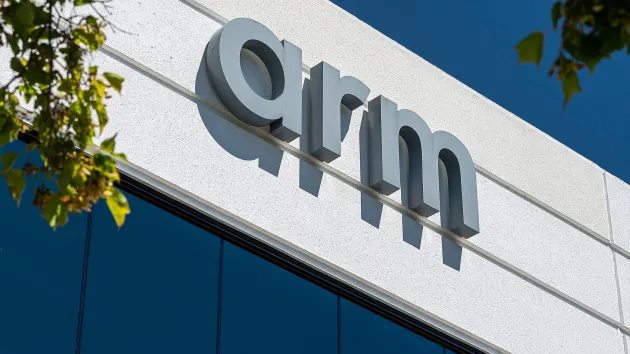 At the $51 offer price, Arm's fully diluted market cap is over $54 billion. In a press release, the company said it would begin trading on Thursday under the symbol "ARM."
Approximately 90% of the company's outstanding shares will be owned by SoftBank, its current owner, who will list at least 95.5 million American depository shares on the Nasdaq.
Arm expects its offering to cost between $47 and $51.
According to Arm's prospectus, revenue for its fiscal year ended in March was $2.68 billion, down less than 1% from the year prior. In fiscal 2023, net income dropped 22% to $524 million.
Arm hopes to break open the tech IPO market after a nearly two-year pause by riding the wave of artificial intelligence excitement. This is set to be the biggest technology offering of the year.
Nvidia is the only company in the market with a higher valuation than Arm for a chip company. Based on Arm's latest fiscal year profit, its price-to-earnings multiple would be about 104.