Arm files for Nasdaq listing, as SoftBank aims to sell shares in chip designer it bought for $32 billion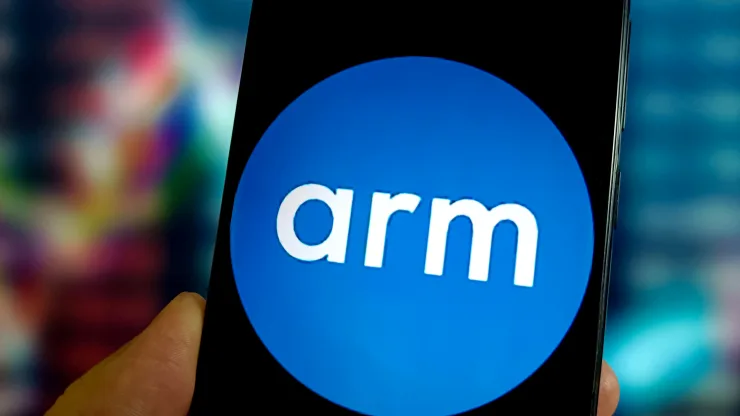 Arm, the chip designer owned by Japan's SoftBank, filed for a Nasdaq listing on Monday, positioning itself to go public during a historically slow period for tech IPOs.
"ARM" is the ticker symbol the company wants to use.
The company reported $524 million in net income on $2.68 billion in revenue in its fiscal 2023, which ended in March. Revenue of $2.7 billion for Arm in 2023 was slightly lower than in 2022.
Earlier this year, the U.K.-based company applied confidentially for a listing in the U.S. after announcing it would go public in the U.S. over the U.K., dealing a blow to the London Stock Exchange.
Arm is one of the world's most important chip companies. This company sells licenses to an instruction set used in nearly all mobile chips, as well as PC and server chips. More complete chip designs have been sold in recent years, which is more lucrative.
The filing lists Amazon, Alphabet, AMD, Intel, Nvidia, Qualcomm, and Samsung as manufacturers of Arm chips. Its technology is also used in Apple's iPhone chips. During its fiscal year 2023, Arm shipped over 30 billion chips. Chips that use Arm technology are typically subject to a fee.
SoftBank sought to sell Arm to chip giant Nvidia, but regulators raised concerns about national security and competition. A $32 billion deal was struck between SoftBank and Arm in 2016.
Since Arm hasn't provided a projected share price, its valuation is uncertain.
A critical component
A key provider of technology to Apple, Google, and Qualcomm, Arm, with just under 6000 employees, plays a vital role in the world of consumer electronics. It designs the architecture of chips found in 99% of all smartphones.
A joint venture between several companies and Apple created the company in 1990 to create battery-powered processors. The company went public in 1998 and was taken private by SoftBank in 2016.
Meanwhile, chip firms have been hit by a slowdown in demand for products like smartphones. SoftBank's earnings release reported Arm's net sales fell 4.6% year-over-year in the second quarter. As a result of tech bets that soured in a high interest-rate environment, SoftBank's Vision Fund has racked up billions of dollars in losses.
Arm's filing argues that its technology will be essential for AI applications, even though it focuses on central processors, not graphics processors. Arm stated in the filing that the CPU is crucial in all AI systems, regardless of whether it handles the AI workload solely or in conjunction with coprocessors such as GPUs or NPUs.
The company identified x86, an instruction set used in Intel and AMD processors, and RISC-V, an open source instruction set backed by several big tech firms, as competitors.
Approximately 44% of the company's revenue comes from its three largest customers. A separate entity, Arm China, accounted for 24% of the company's sales. According to Arm, 11% of sales were accounted for by Qualcomm, which it is currently suing over a licensing violation.
Due to the soaring popularity of generative AI applications, Arm is set to enter the market as investors flock to next-generation semiconductors. As a result of this year's generative AI boom, Nvidia's stock price has tripled.
Since Dec. 2021, however, there have been few notable venture-backed IPOs in the tech sector. As part of Intel's spinout last October, Mobileye developed self-driving car technology. Since its first day close, that stock is up just 17%.
Investors may see Arm's offering as a sign of demand for new offerings. The SEC is reportedly preparing to accept IPO paperwork from grocery delivery company Instacart.