Ariana Grande, Dalton Gomez continue seeing each other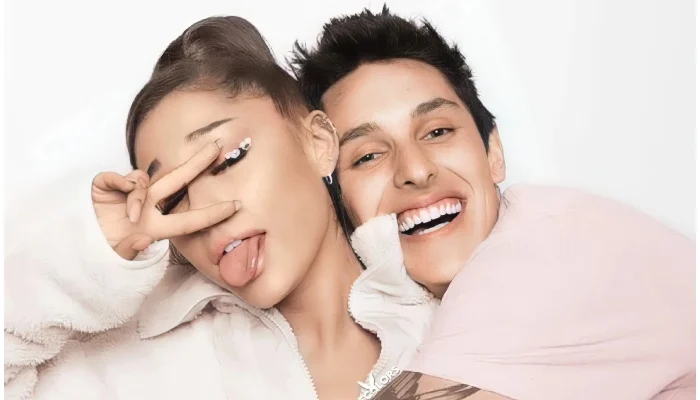 Ariana Grande and Dalton Gomez called it quits on their marriage in February, 2023 but insiders are now claiming the two continued seeing each other.
As a result of Ariana's social media posts for Dalton and their double date with Ethan Slater and Lilly Jay, suspicions have arisen.
In the days leading up to their split on February 20, 2023, the couple shared Valentine's Day messages with each other.
Dalton reportedly traveled to London where Ariana was shooting Wicked after announcing the divorce, according to Daily Mail.com.
It is impossible to say she was split with Dalton in February, they said, since he was in London several times after February, including in April when they went on double dates with Ethan and Lily.
Entertainment Tonight reported in April that the couple was very much in love despite their long distance.
"Ariana has been so focused, but Dalton has been there with her and supporting her behind the scenes," the source said.
Earlier this year, it was rumored that Ariana moved in with Ethan, who filed for divorce two months before she did.
The speculations were debunked by people living nearby, who informed Deuxmoi that Ethan spends a lot of time at Ariana's house.