arget of Capitol riot conspiracy theories charged over January 6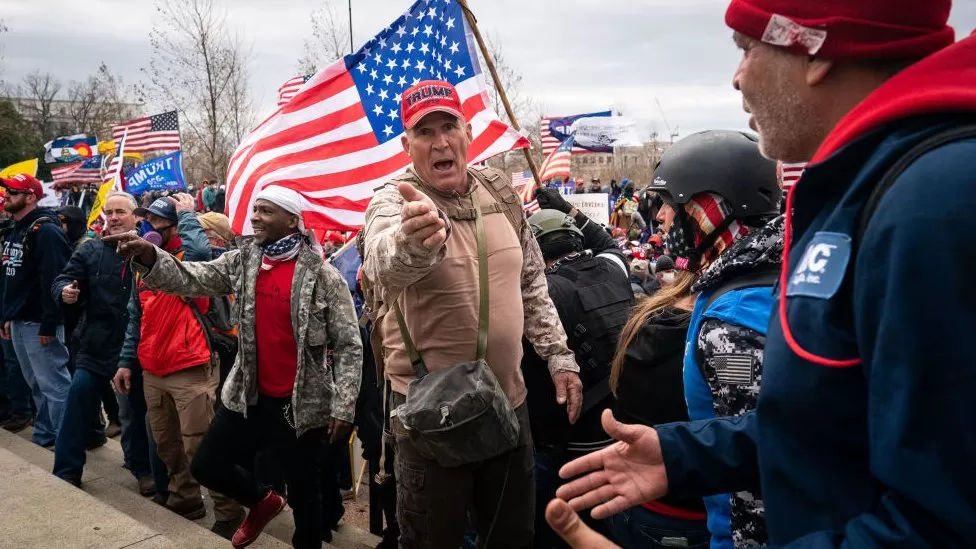 62-year-old Ray Epps was photographed outside Congress on 6 January 2021, but he says he did not enter.
Around the time of the unrest, he was captured on several videos.
One video shows him shouting and urging people to enter the Capitol building on the night of 5 January 2021.
Crowd members chanted "Fed! Fed!" – accusing him of being a law enforcement official.
Another video showed Mr Epps, a former US Marine from Arizona, whispering into the ear of a man who charged at police lines the following day.
After the riot, conspiracy theories circulated online suggesting that Mr Epps was working for the FBI. There was a widespread belief, lacking evidence but common in right-wing circles, that government agents were responsible for the riots.
Former Fox News host Tucker Carlson, among others, referenced the rumours on mainstream channels, including alternative news outlets and fringe social media accounts.
A former member of the Oath Keepers militia, which had a substantial presence at the riot, has denied the allegations.
According to him, he has no ties to law enforcement agencies and did not enter the Capitol building. As opposed to egging on the man who charged police lines, he said he was trying to calm him down.
His support for Mr Trump was also influenced by his mistaken belief that widespread fraud swayed the 2020 election.