Apple Watch X coming next year with blood pressure tracking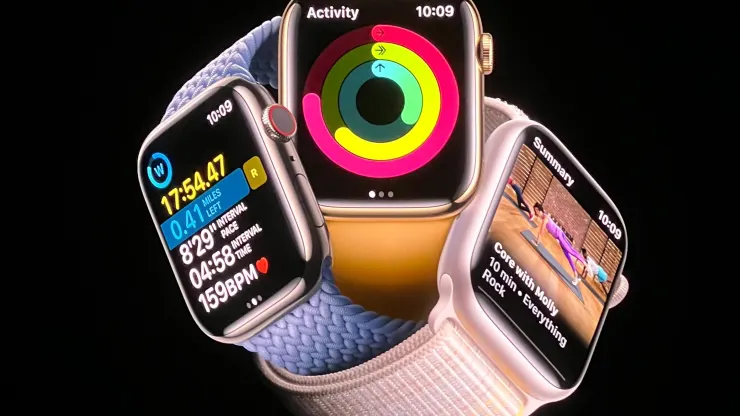 An Apple Watch X with blood pressure tracking is coming next year
An Apple event scheduled for September is expected to unveil the Apple Watch Series 9 lineup and other devices.
Apple will unveil the "Watch X" to celebrate the 10th anniversary of the Apple Watch.
With a thinner case, microLED display, blood pressure monitoring, and a magnetic band, Watch X will have an edge over its predecessors.
A new device dubbed the "Watch X" is planned for Apple's 10th anniversary to commemorate the watch's 10 years.
Designers are considering a magnetic band that is sleeker and takes up less space than the original Apple Watch band for the Watch X. There will also be a microLED display on the watch, which offers better color and clarity, and a blood pressure monitor.
Apple is also reportedly planning to introduce its Apple Watch Series 9 lineup at an event in September, alongside new iPhones. A new color will be available on the watches, in addition to a faster processor, Bloomberg reports.
The fact that most people are still buying their first Apple Watch proves Apple knows what most people are looking for. For example, unlike iPhones, Apple Watches don't need to be upgraded every year. As Bloomberg reported earlier, Apple is also planning a refreshed version of Apple Watch Ultra, though it's unclear what might be different.
As of Monday's market close, Apple shares were up more than 37% year to date.