Apple reportedly plans new Apple Watch Ultra with iPhone 15 this fall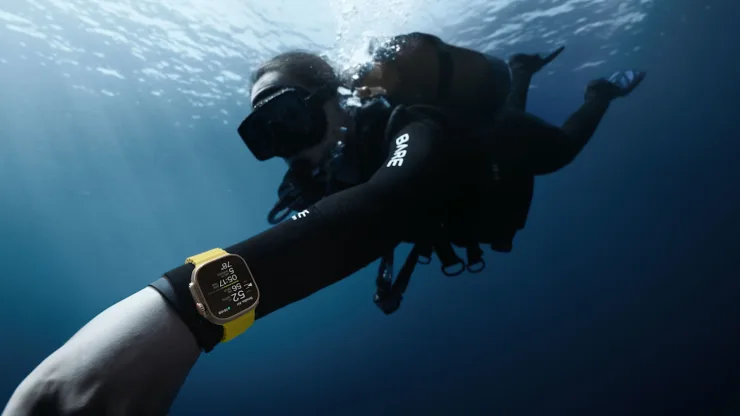 A Bloomberg report indicates that Apple will refresh existing offerings while developers, financial analysts, and members of the media test out the Vision Pro headset.
Over the next 12 months, Apple will also update all its major product lines, sticking to its traditional fall launch for the iPhone 15.
Bloomberg reported Sunday that a pair of new 24-inch iMacs will launch soon. Additionally, Apple has begun work on its largest all-in-one screen size to date, the 30-inch iMac. In addition to the iPad Air, the iPad Pro will receive a refresh as well, with both iPad Pro models receiving OLED displays for the first time.
According to the report, Apple Watch Ultra and two sizes of Apple Watch 9 are also in the works.
Bloomberg reports that Apple will release MacBook Pro models with 13-, 14-, and 16-inch screens and its new M3 chipset. Despite this, Apple's $3,500 headset will not be powered by the M3, but by Apple's current-generation M2 processor. Despite the fact that Apple shipped a new 15-inch MacBook Air at WWDC, Bloomberg reports that another refresh is already planned.
Besides the new products, investors and consumers are watching the company's Vision Pro to see how it sells. Though hands-on experiences with Apple's VR headset have been generally positive, some have complained of motion sickness or uncomfortable weight. With two high-definition screens and custom processors, the Vision Pro is still faster than nearly all of its competitors.
Bloomberg reports that Apple is easing restrictions on who can bring the headset home, expanding the circle beyond just the most senior engineers and executives. According to the report, "select" developers will also have access to VisionOS starting next month.
Work on two new and bifurcated product lines, one second-generation high-end model that will be the continuation of the original Vision Pro and the other a lower-end version, has already begun, according to the report.