Apple announces new M3 chips and cuts the price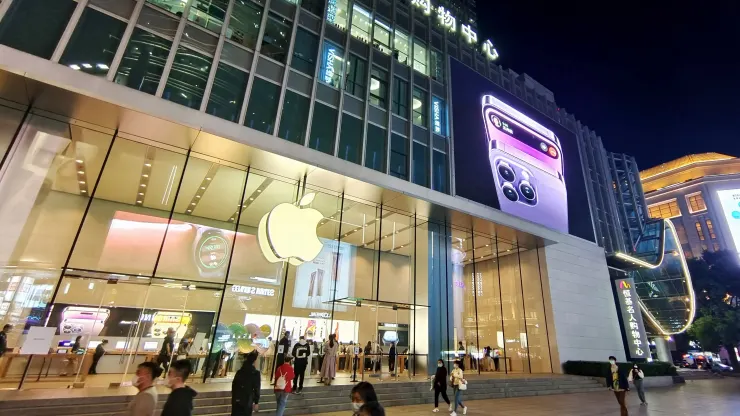 Apple announced new PC chips, MacBook Pro laptops, and a new iMac model at an unusual night-time launch event on Monday.
Due to a slowdown in global PC sales, Apple's Mac line saw sales decline by 7% in the June quarter, ahead of the all-important holiday shopping season.
MacBook Pro and iMac models will go on sale next week with the same designs as last year's models, but with new chips. In January, Apple upgraded the chip in its MacBook Pro models, which hadn't been updated since April 2021. A 15-inch MacBook Air laptop was also released by Apple in June.
In a Halloween-themed launch event, Apple said the new chips provide faster speeds, longer battery life, and horsepower for developing artificial intelligence applications. On Monday, Apple executives emphasized that the new machines are much faster and more efficient than Intel-based Macs, which will be phased out by 2020.
The price of Apple's entry-level 14-inch MacBook Pro has been cut from $1999 to $1599, although it uses a less powerful M3 chip instead of the "Pro" chip it used last year.
Three new chips were announced by Apple under the M3 product banner. There are currently two generations of chips, the M2 and the M3.
For AI developers and 3D artists, there is an entry-level M3, a 40% faster M3 Pro chip, and a 250% faster M3 Max chip.
In a laptop with an M3 chip, Apple says you can get up to 22 hours of battery life.
A central processing unit with eight cores and a graphics processing unit with up to ten cores are available in the M3.
The M3 Pro has a CPU with 12 cores and a GPU with 18 cores.