Alibaba's logistics business will go public in first IPO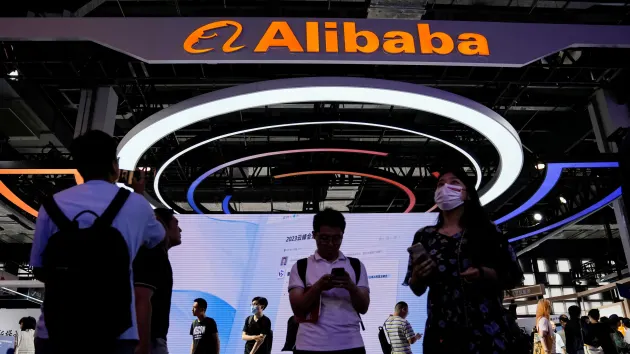 Alibaba said Tuesday that it would spin off Cainiao, its logistics arm, in what will be the conglomerate's first initial public offering since it announced a sweeping revamp of its business earlier this year.
According to a regulatory filing by Alibaba Group (BABA), Cainiao Smart Logistics Network has been approved for listing on the Hong Kong Stock Exchange, though no date and price were provided.
Cainiao's majority shareholder will remain Chinese e-commerce giant Alibaba, but its stake will be reduced to 50% from 70%, according to the filing. Alibaba will remain the parent company of Cainiao.
Cainiao has been operating a global logistics network since 2013 and provides delivery services to Alibaba and other companies. A company's IPO prospectus, published Tuesday, shows that its revenue rose 34% from the same period in 2022 to June.
Alibaba announced its IPO six months after it announced plans to divide its business into six units, each headed by its own chief executive and board of directors.
In a statement at the time, the company said the break-up would give five of those units "the flexibility to raise outside capital and potentially seek its own IPO."
Currently under new leadership, Alibaba is undergoing the most ambitious restructuring in its 24-year history.
To continue to grow in a challenging economic environment and amid rising competition, Eddie Wu, who became chief executive earlier this month, has said the company must embrace artificial intelligence and promote younger people.