A sigh of relief for a weak crude market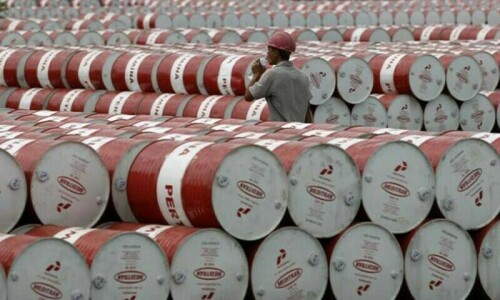 There is something odd going on in the oil markets. For now, major oil producers seem to be failing in their attempts to prop up oil prices above current levels.
Higher oil prices are needed by both Riyadh and Moscow, the two oil heavyweights. In order to balance its budget, Saudi Arabia needs Brent crude to trade at around $81 a barrel, according to the International Monetary Fund. To sustain its Ukrainian war efforts, Moscow also needs additional cashflow. The market, however, is in a bearish mood.
Now, Moscow and Riyadh are closely coordinating their efforts to overcome this trend. Two major oil producers announced additional tightening of crude taps almost simultaneously last Monday.
A unilateral production cut of one million barrels per day (bpd) by Saudi Arabia for July has been extended for another month into August. As far as Riyadh is concerned, the cut may continue beyond August. Saudi Arabia will maintain its daily production at nine million barrels. The Saudi oil minister even promised to do 'whatever is necessary' to stabilize the markets a few days later.