A show taking on all that's wrong with Indian weddings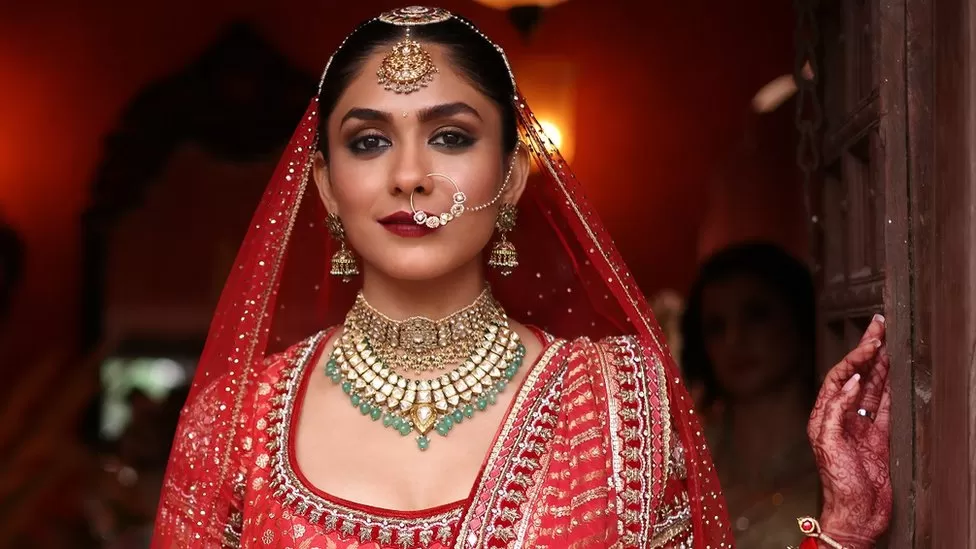 It is common for Indian weddings to be grand, boisterous affairs. There is, however, a new web show that casts a sceptical eye on the event, exposing some of its unsavoury realities.
In Made In Heaven's second season, streaming on Amazon Prime Video, a group of wedding planners goes to great lengths to make Delhi's elite experience their "dream wedding".
Managing the team are Tara and Karan, who juggle their own problems with those of the brides and grooms.
With lavish weddings and stunning outfits, along with a healthy dose of drama, the series is one of the most-watched series on the platform in India right now. In addition, it has been praised for highlighting social customs and prejudices that impact marriage but are rarely addressed, let alone shown.
As a microcosm of Indian society, weddings reveal a family's preferences, prejudices, and idiosyncrasies, which provides writers with endless material to explore: social commentary, interpersonal relationships, etc., as well as social commentary. People are also fascinated by Indian weddings, according to the show's director, Zoya Akhtar.
The show has also been criticized for portraying Muslims negatively and for failing to credit a Dalit writer in an episode that allegedly draws on her work. It has been denied by the makers that the latter made such an allegation.
Films and reality shows portray India's obsession with marriage, such as Indian Matchmaking and Band Baajaa Bride.
Singles, especially women, are often pressured to "settle down" by their families even as things are slowly changing in metropolitan cities.
Most Indian marriages are still arranged by families, who select partners from the same caste and community. As well as uniting two people, the institution is also viewed as uniting their families, a belief that impacts innocuous decisions like wedding guest lists to more serious ones like choosing to have a child or to call off a wedding.
Not just marriages, but Indian society as a whole suffer from some of these deep-rooted problems. A bride is constantly reminded by her family about her "dark skin" and encouraged to try a treatment that will make it "cleaner" and "brighter" – euphemisms carefully chosen to be less offensive. Even though her partner tells her she's beautiful as she is, the bride cannot stop applying fairness creams.
In another episode, a bride's mother asks her son, a life coach, if she really wants to call off the wedding, despite seeing blood on her face after he kicked her in a jealous rage. (The bride decides to proceed with her wedding after her abusive fiancé shows up outside her door, wailing and promising to "be better" with her help.)