Father alleged Highland Park killer pleads guilty helping to get gun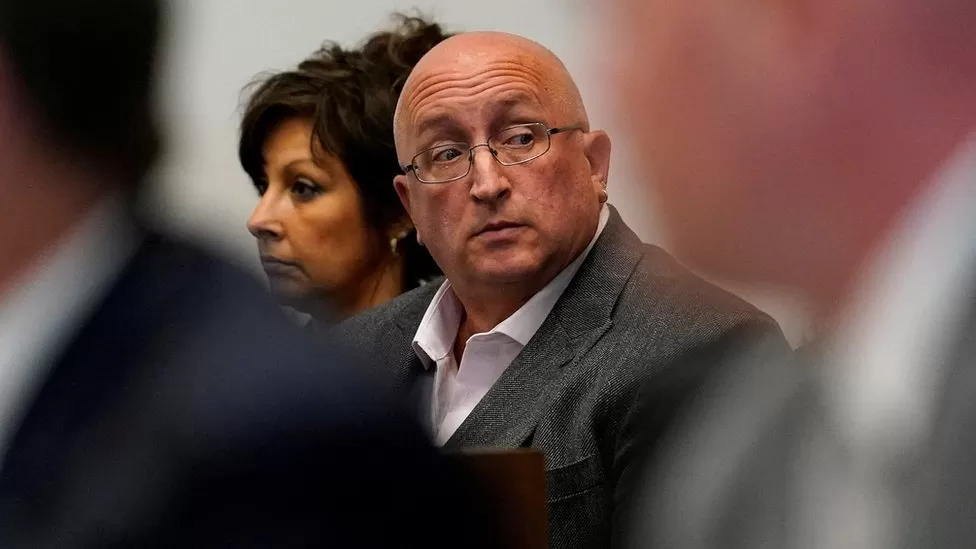 As part of a plea deal, Robert Crimo Jr was sentenced to 60 days in jail, two years of probation, and 100 hours of community service.
Despite Robert Crimo III's history of mental illness and threats of violence, Crimo Jr sponsored his son's firearms ownership card.
Two police calls were made to the Crimo household in 2019, once after Robert Crimo III attempted suicide, and once after he threatened to kill family members. Despite confiscating knives, officers did not charge anyone with a crime, according to police reports.
After the police calls, the elder Crimo sponsored his son's firearms ownership card. At the time, Robert Crimo III was 19 years old. To obtain a card, Illinois residents under 21 must have parental permission.
Police say Mr Crimo III used the card to buy several guns over the following several years, including one he used to kill seven people and injure dozens at a holiday parade in Highland Park, a suburb north of Chicago, on 4 July 2022. Later this year, a trial date will be set.
Parents of alleged mass shooters are rarely prosecuted.
As part of a last-minute deal with prosecutors, the elder Crimo had been scheduled to go on trial beginning Monday on seven reckless conduct charges, each carrying a maximum sentence of three years.
According to his attorney, George Gomez, the plea deal is in the best interests of the community and the younger Crimo's trial defense.